Hello to everyone,
I am using a E14 Lenovo ThinkPad with AMD Ryzen 7, 4.1GHz, 24 GB Ram, with Windows 11.
I did connect my laptop to my Holo Audio May KTE Dac via Usb cable.
After the initial setup the Roon app does see my Dac usb driver (Holo Audio UAC 2.0 Gen 2.1 Enhanced)
But my device is listed as "Unidentified Device"
When ı tried to select manually. I see several possible matches but my Dac model is not listed.
Roon web site mentionned that Holo Audio is Roon tested.
İs it normal that ı do not see my Dac model?
What should ı do so that Roon sees my Dac automatically?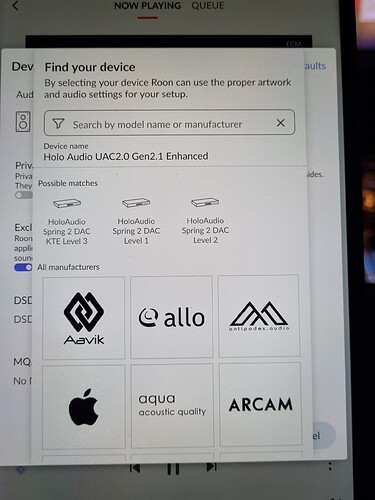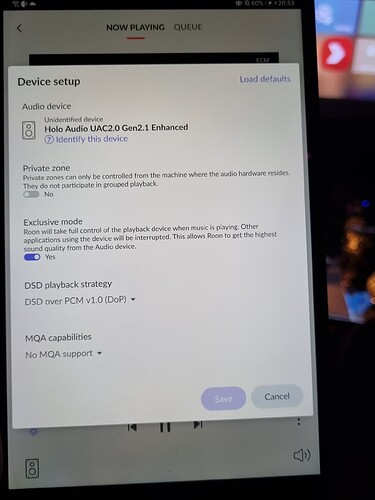 Thank you