I recently purchased an Auralic Aries G1 this is directly connected to my Meridian DSP3100 speakers via SPDIF (the speakers are 96khz capable). Roon core runs on a QNAP TS-451+.
Auralic have issued a Beta firmware update that allows the G1 to carry out processing, for example downsampling/upsampling when used as a Roon endpoint. The previous firmware didn't allow this so Roon carried out the processing before sending the stream to the G1.
There does appear to be an issue with DSD processing though, it would appear that Roon doesn't think the G1 is capable of DSD to PCM conversion (when it is), so Roon carries out the DSD to PCM conversion itself.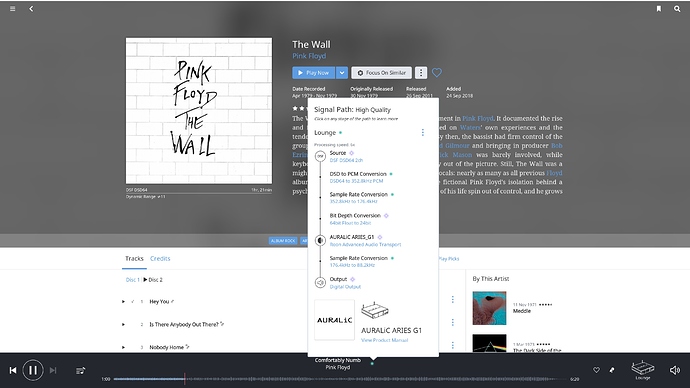 When I look at the device setup page for the G1 there is no mention of a DSD playback strategy.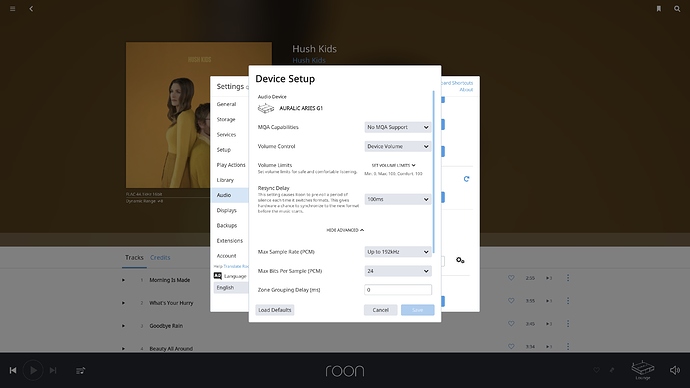 I wondered if there was a way of getting Roon to remove all traces of my G1 so I could add it again as a new endpoint in the hope of resolving the issue? Disabling it and Enabling does not work - the device is still technically there, changing the IP address does not present it as a new endpoint either.
Any ideas?