I just upgraded everything to Roon 1.6 (Build 401).
The release notes reads…
Parametric EQ
Fit more of the UI on small screens
But where the last v1.5 build provided 'some' DSP on the mobile remote running on my Note 8 (included the left margin selections), v1.6 lost that and I'm now left with the following. … I can't be alone in this, can I?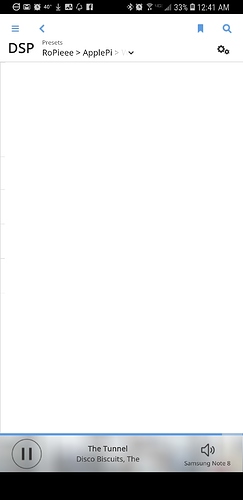 Please advise. Thank you.