Hi, sorry to bring this back but I'm trying to make Roon identify my releases and I have some doubts.
I've uploaded my discography to Discogs, but Roon's not getting info from there.
Sooo, thanks to @ndrscr 's advise, I started adding releases to Musicbrainz, but I have a couple of questions and maybe @joel could help me.
-How long do I have to wait to check if the information is picked up by Roon?
-If the release has already 6 options, and none matches mine, would Roon add a 7th or is there a cap on release quantity for identification? Like in this case: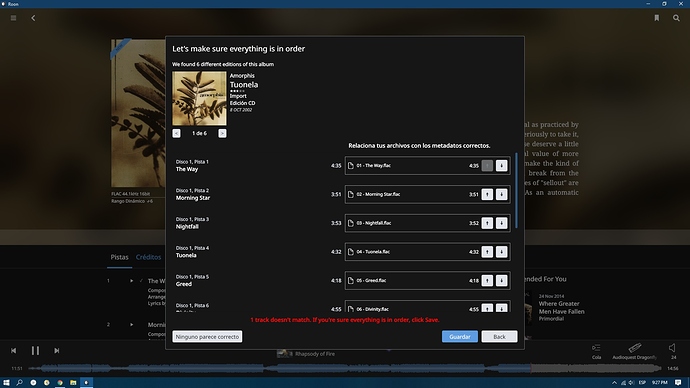 -And in this case, where #1045 and #1231 are the same release, from the same label, BUT one is made in Argentina and the other in Chile, does Roon makes this difference, or will it just give me one option?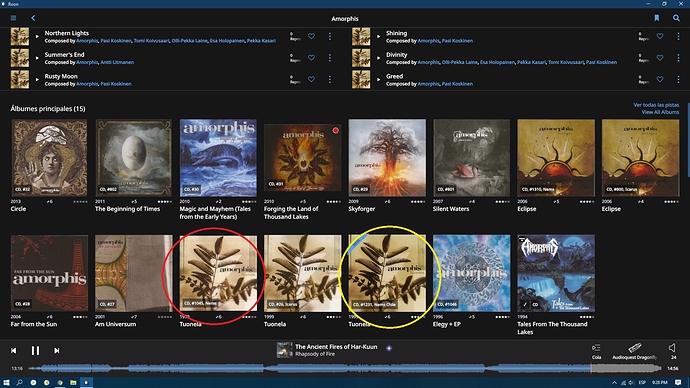 -Would adding the Musicbrainz ID numbers to the file via Picard make any difference?
Thanks!