I am trying to clean up some old unidentified albums, and I encountered the following interesting search behavior.
Trying to identify this Mozart compilation (Mozart – Mozart 225: Complete Trios (2017, 320 kbps, File) - Discogs):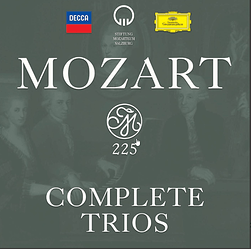 The search algorithm displays zero results: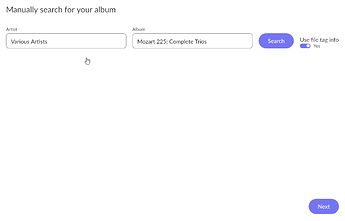 After continuing a variety of search terms (it is so frustrating Roon requires both Artist and Album, because it is hard to guess what "Artist" is being used, and which language the title will be cataloged under, or in which word order), I tried "Mozart Trios", and lo and behold there it is (two up from what is highlighted):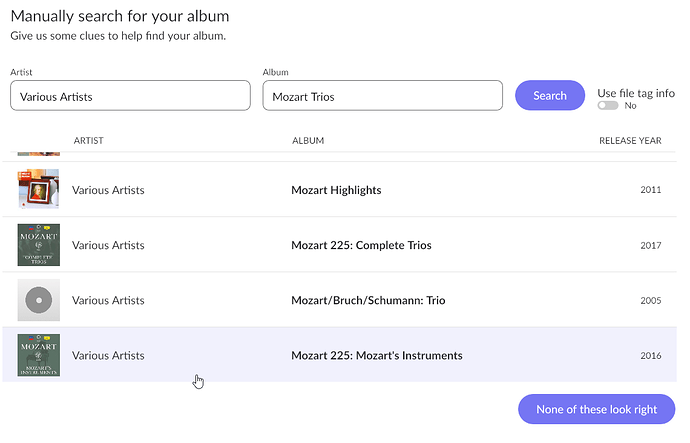 Of course, I am confused, because the Artist and Album look to be identical to the first search which yielded nothing.
What am I doing wrong?