Roon Core Machine
Connected Audio Devices
Number of Tracks in Library
Not sure - can't access it,
Description of Issue
I'm trying to get Roon working at all. I can't connect to the Zen Mini as the error message says I have incompatible versions. I tried installing the Roon Remote legacy app on the iPad, as somebody in this community suggested, but still no luck.
Zenmini 1.8 build 886 beta You have the latest version installed
iPad 1.8 build 1126 production1x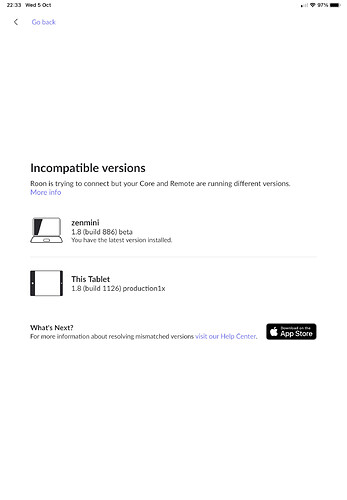 I'm completely stuck. Can you help please?