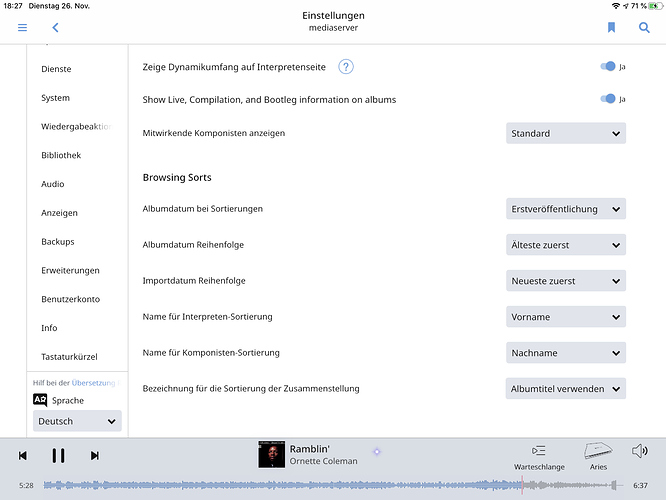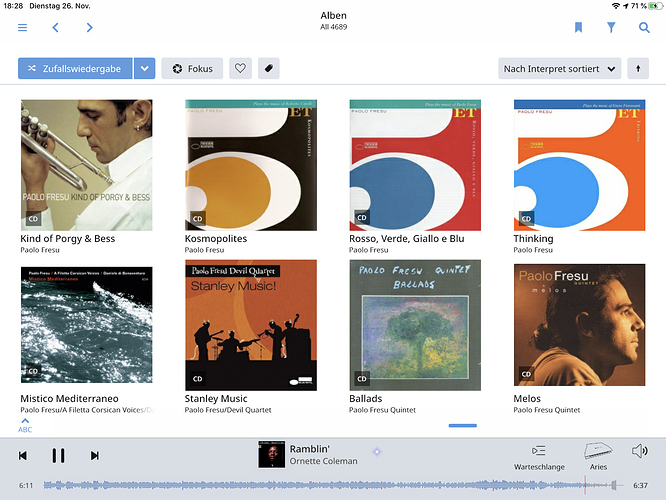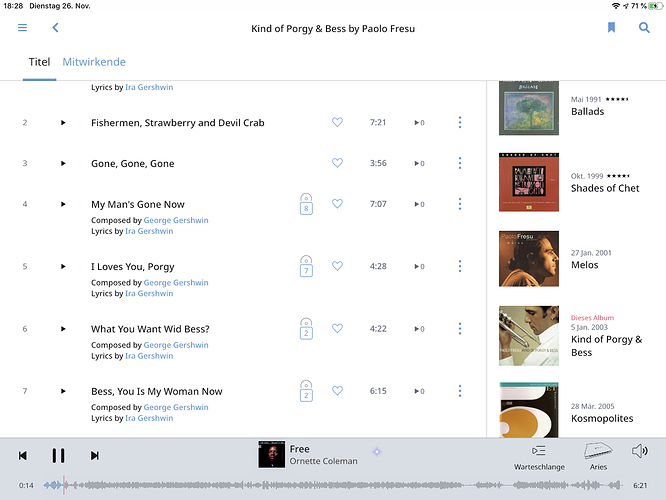 Core Machine (Operating system/System info/Roon build number)
Build 505
Description Of Issue
The order of sorting albums is different in different views.
My sort order is Erstveröffentlichung.
In the Album view are the albums in an other order than in the track view on the right side in the list of other albums of this artist.
The last one seems to be correct.
Btw. How could i add screenshots?