Reviews for Pop/Rock/Jazz songs are very patchy in roon. (This is often the case with album reviews also but that is not the point of this post)
Often it is the case that there are no song reviews on allmusic and I assume this is why there are none in roon. But where there are reviews of the core songbook in allmusic the treatment in roon seems inconsistent. It's difficult to understand what sources roon is using for song reviews.
For example, my roon has no review for Bob Dylan's "Like a Rolling Stone":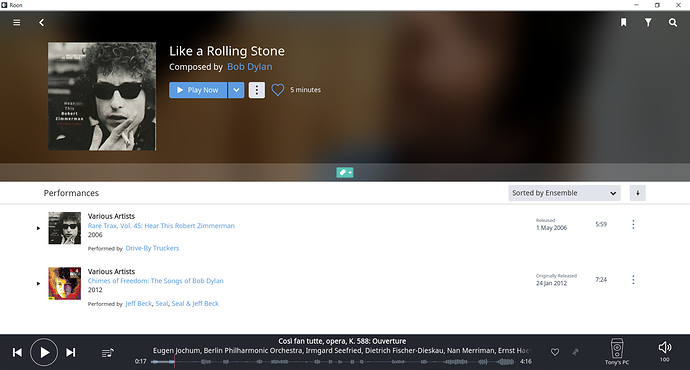 But there is a lengthy review on allmusic:
On the other hand there is no review on allmusic for Hoagy Charmichael's "Stardust":
And yet in roon there is a review: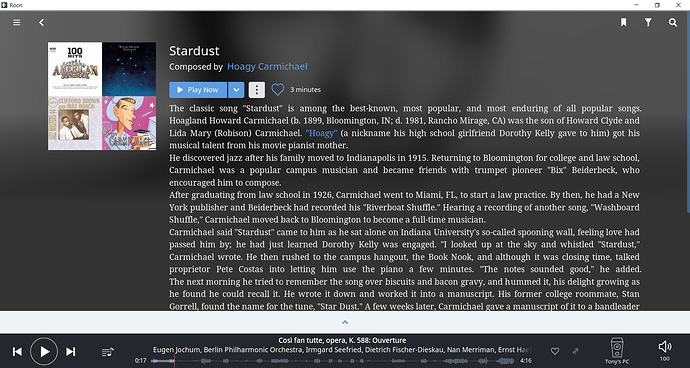 Is there an explanation for this behavior? Is it at least possible where there is a review in allmusic that it should appear in roon?