Using JRiver, I ripped a 2-CD set of Bach Solo Cello Suites with Yo-Yo Ma. In ripping each disc, I set a "disc #" tag corresponding to the CD number. CD 1, for example, starts with Suite No. 1 (6 tracks); CD 2 starts with Suite No. 2 (also 6 tracks). But Roon (which monitors my music library) shows this: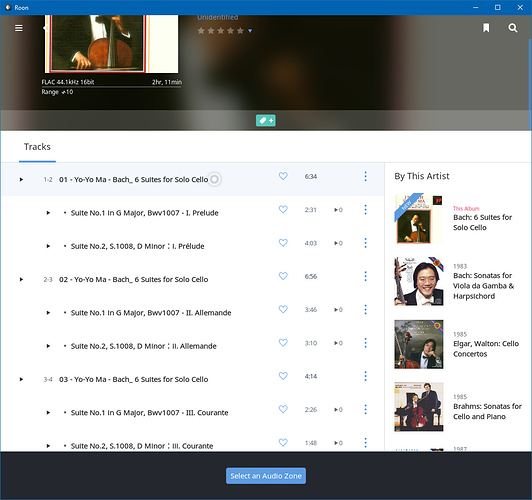 So the first track on CD 1 is grouped with the first track on CD 2, and so forth.
Here is what the concerned directory looks like: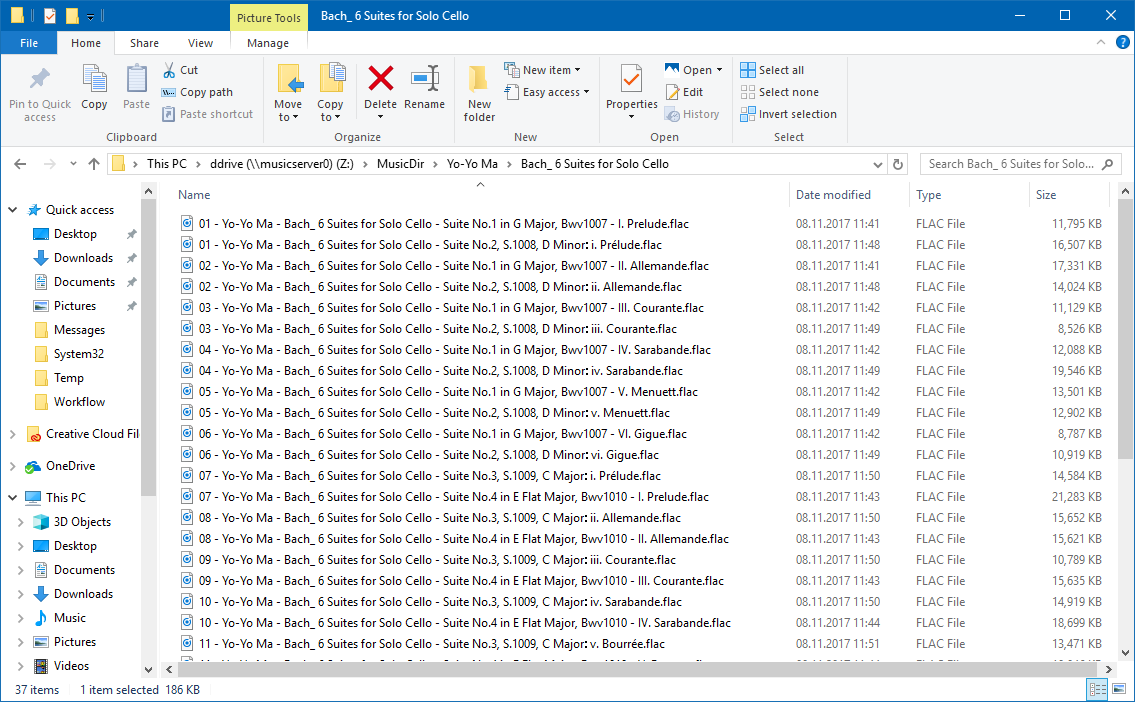 Obviously, the track number that's part of a track/file might make Roon mistakenly think that, for example, the first 2 tracks in the listing are related. But, I thought, the imbedded disc # tag should have made clear what is the arrangement.
I found separately that if I put each CD's tracks into a separate directory, everything turns out OK. But I prefer to have a single directory, and that approach has worked well until now.
Ideas?