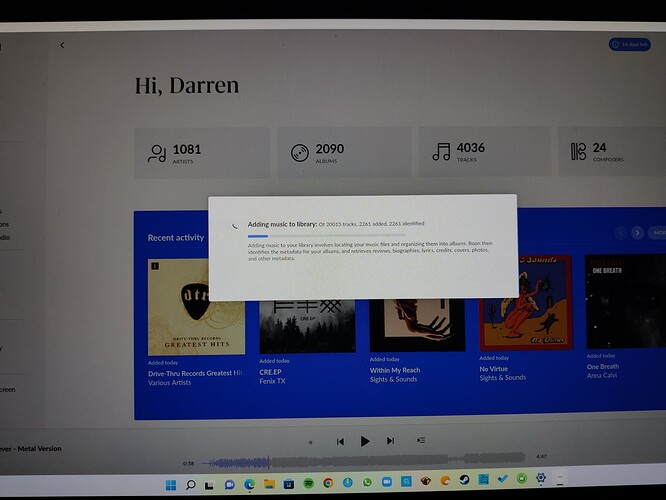 I've just started a 14 day trial, just setting the software up on a dell Latitude 5490 which will be the core of my system. It's an I5 (8th gen) running W11 with 16gb of RAM.
The initial set up of the library is very slow attached picture shows progress after about 10 hours. it's not stalled it is slowly crunching through the tracks but it's very slow it'll take about 4-5 days at the current rate. Is this expected behaviour?
If this is normal I'll just leave it working away for a few days but seems it should be abit quicker.
(Side question/note, I also have a DS720+ Synology NAS which is where all my music is could that be part of the issue? would I be better off setting the core up on that? Media Monkey can generate a library from the 20k tracks on there in about 10 minutes although I'm guessing it's a little more basic than what is going on here.)