Core Machine (Operating system/System info/Roon build number)
Desktop pc, Intel i7, 8GB RAM, 512 GB SSD and 4 TB for data (music and others)
Windows 10 (1903), Roon 1.6 build 416 stable
Network Details (Including networking gear model/manufacturer and if on WiFi/Ethernet)
Core machine is wired (gigabit ethernet). Other devices are on wifi
Audio Devices (Specify what device you're using and its connection type - USB/HDMI/etc.)
NAD C368 with BluOS 2i module
Cheap wireless speaker supporting Apple Airplay
Description Of Issue
Controller app (both on Android smartphone and Roon installation on laptop used as controller) are losing connection to core regulary (after not being active/opened). Music however keeps playing. When trying to select Roon core: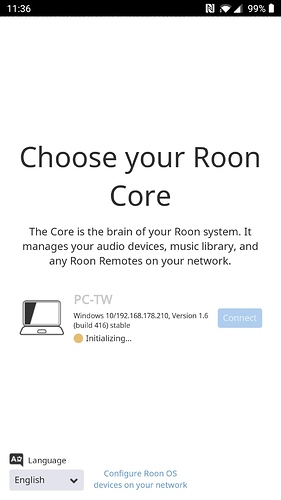 When waking the screen of the Windows 10 Roon core machine OR when connecting to the Windows 10 Roon core using Microsoft Remote Destkop, the connection from the Roon controller returns: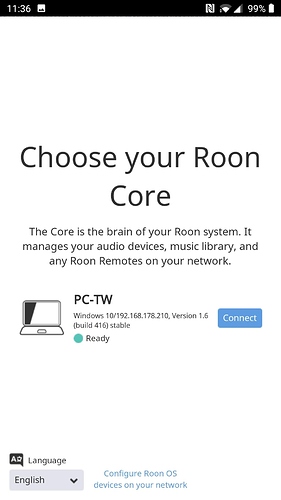 The Windows 10 Roon core machine is not hibernating nor going to stand-by at any moment. Only the screen turns blank after x-minutes (powersaving). As long as the Roon controller app is active, connection is not lost as well.