I have an Intel NUC11PAHi7 that i use as a Roon End Point only (core is installed on a separate NUC running Roon ROCK and this is working fine).
The end point is running Roon v1.8 (build 882) and the NUC is running latest driver versions for everything including Iris Xe graphics.
Up until today i have not had a problem running Roon on the NUC11 end point but on starting Roon today i received an error message, screen shot is included. Note, I have no issue with Roon App on IPad.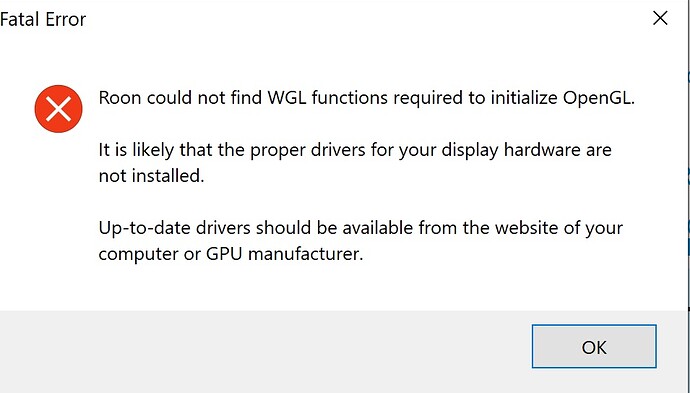 I have not changed any hardware or settings but have in the past week applied Windows updates. I do recall a message to update devices when i was using my IPad a few days ago, which i did.
I have found some posts in support that are similar to the error message i have received but all these appear to be resolved by identifying either out of date equipment or requiring driver updates, neither of which apply in this case.
I have attempted to install Iris Xe drivers again but installer is reporting drivers are uip to date already. I have no other error messages or issues with other software.
I am fairly computer literate and have tried everything i can think of other than a physical rollback of driver installations.
Please help, any advice welcome!