Thank you, Roon. Radio rocks!
Glad you like Internet Radio Gary, check out this thread for some good quality URLs.
Thanks, Andy. Added a dew more high bitrate stations to my collection.
S circa,
How did you get the images. Mine shows no images, just a generic pattern. Is there a setting?
Thanks
Steve
HI Steve,
One way is to load web pages from TuneIn and then replace the URL's with higher quality streams from the Swap Meet thread above: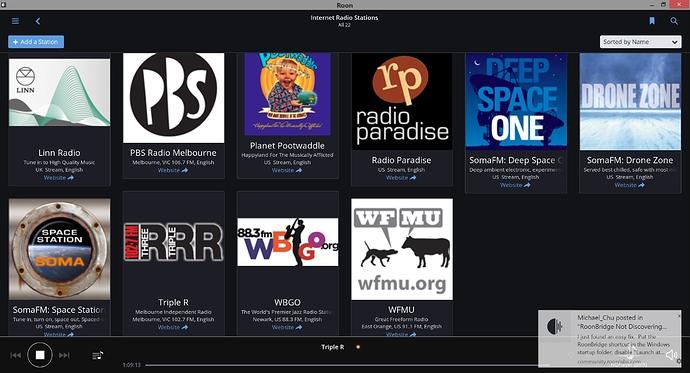 Search the web for the radio stations' logo and download them. Right click on your station and you can 'Edit' the station. A pop-up screen will allow you to use the image that you want.
Hope this is clear enough.
Some stations have images embedded, but most don't. But I was told that you can put your own images in. Just find them in Google Images, save them to your desktop, and drag & drop them from there. I haven't tried it yet, but I'm sure it will work somehow.
Looks like you got help. Hint: Find bigger images for those that made your tiles slightly smaller. I had a couple of "tiny tiles" myself at first.
Thanks for your help.I'll have another go later.
Cheers
Steve