Core Machine (Operating system/System info/Roon build number)
Windows 10 pro core i7
Network Details (Including networking gear model/manufacturer and if on WiFi/Ethernet)
Netgear Nighthawk R7000
All four stereo/Roon Ready systems connected by Ethernet
Audio Devices (Specify what device you're using and its connection type - USB/HDMI/etc.)
Roon Nucleus in same room as primary Win10 computer
Description Of Issue
I have lost my grouping of living room, TV Room and Computer Room and nothing is playing. Some message that says it is taking awhile when I try to play music. I decided to Ungroup and after I restarted the Roon Nucleus I could play in the Living Room but, I can no longer "see" my TV Room
Or the Computer room systems.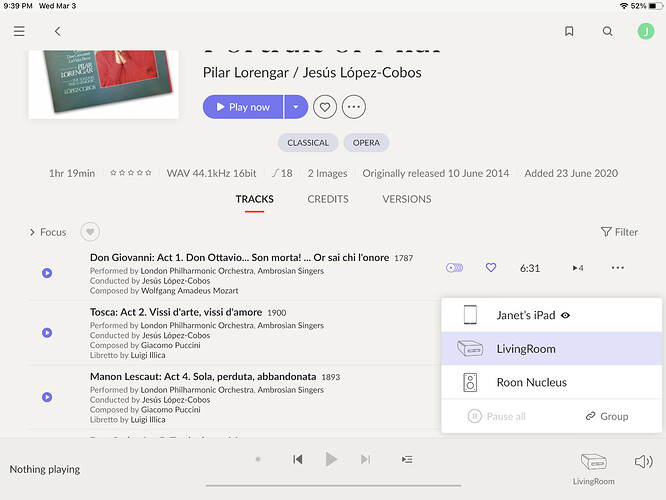 It should be showing Oppo and Arpege as additional Roon Ready sites.
The other day things has been running smoothly for about a week and I was actually considering a lifetime subscription, though to be honest it doesn't make a lot of sense at my age, but nevertheless I was feeling good about Roon. Now it's down again and as usual I can't figure out why. I fumbled around for an hour last night trying to get things to work again and I got nowhere. I really wish Roon was less temperamental. Though in this case it looks like a Windows problem.