Decided this morning was the morning for some of the man in black but to my surprise he seemed absent from Tidal.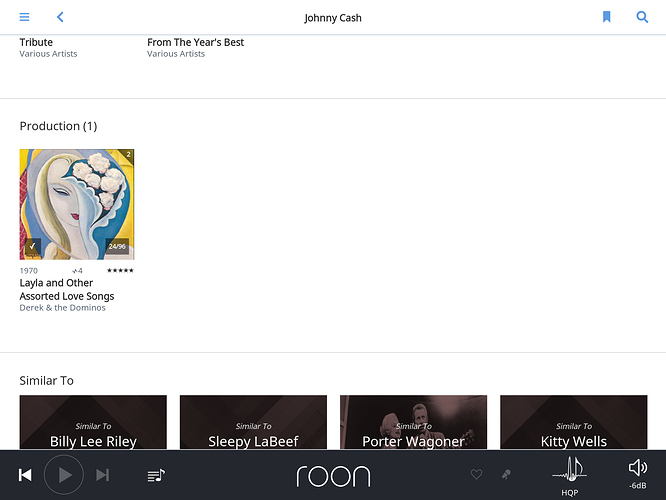 Did he really have production duties on Layla?
Anyway, checking the Tidal app, Johnny is well represented.
Checking Roon for other artists with long discographies that I have no albums of (Willie Nelson, Dolly Parton) their Tidal content was present.
Any ideas?
.sjb