They show up fine for me: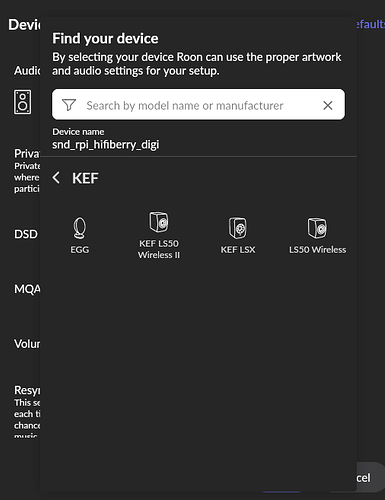 Here is the zone showing the correct icon, also:

Have you tied restarting?
There was an app that interferes with port that is used to downloads those icons.
it was Logitech mouse software I would shut it down let icons load. The update service was using same port as roon for icons. Was in windows.
Use a corsair mouse now.
I use Logitech G hub, is that the app?.. but I believe this icon has been working for me long before I installed the g hub?? I have been using Logitech for a long time so I used the previous versions of their apps before g hub.
Thats it look in task manager for logitech update service. Can't find article with exact name. So open up task manager, make window larger adjust column so you can see descriptions. Probably starts with L.
Within 5 minute of end tasking service icon should appear. Interacting with settings made the icon load faster.
I was running Logitech Options
I have "LGHUB Updater" under processes in task manager if that helps.


Looks like they have had several version of an updater or download assistant over the years so the name may vary. (Logitech download assistant, Logitech gaming Framework, etc.)
Also used to be called "setpoint" and one time.
Hello all, thanks for your responses. I use an iPad for Roon and a Mac server for Roon server. I cleared the cache on the iPad and I suspect Roon is 'looking' for the images there…not technical enough to know how to point Roon to the right directory/location. I have also restarted Roon Server.
I use a Sonore microRendu as the bridge device and the icon for that is missing too…