Hello,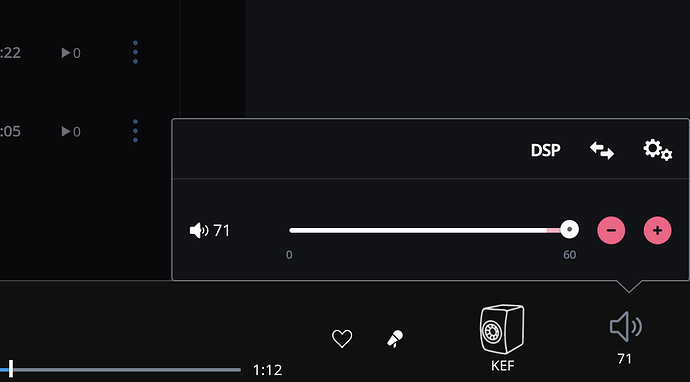 As you can see on the screenshot, my KEFs volume goes over the set limit (Yes, I nearly blow up my speakers once).
I had a similar problem last year when volume went to 100% upon switching ON but that was fixed with Roon 1.4.
Speakers are connected via ethernet to Music Server (Windows 10) with Roon Core.
I use Macbook (WiFi) highSierra 10.13.6 and android phone to control it.
cheers,
Adam