Message displayed after playing the final track of an album.
Roon nothing similar to play.
Yes, I have had this same error since upgrading to 1.8. I can confirm it happens on many different albums. I have logged out and logged back into both Qobuz and Tidal. And, I have restarted the Nucleus+. The problem persists.
Thanks.
Same problem here with 1.8.
Pick album from my Qobuz library, start Roon Radio (now just "Radio") – my standard procedure in 1.7
Roon dithers for 30-60 seconds, says something like "Problem loading track", and "Limiting Roon Radio to library", but then starts playing another track from that same Qobuz album.
At the end of that track it switches to something completely unrelated, from my local library. (e.g., from Jazz → Rock). Very jarring. E.g., from Christian Sands (piano jazz) to Beatles.
Metadata and radio services are under extremely heavy loads right now, our team is actively working on getting things stable. Hang in there!
@kevin – OK, thank you for the update! I was guessing/hoping it was something like that…
@support
With 1.8 the Roon radio didn't start after an album anymore.
Radio is activated and a track is shown.
You see the notification and time till start 00:00, but it never starts.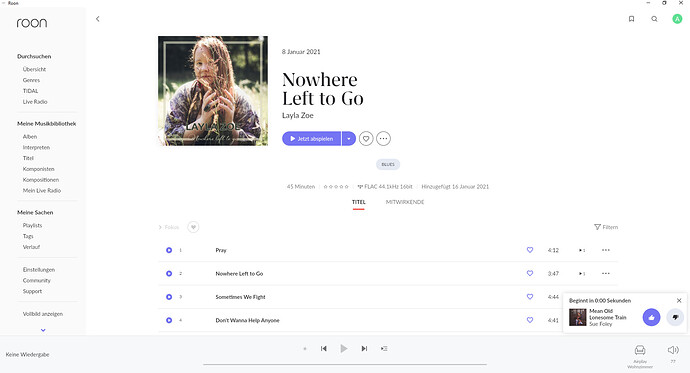 Core Machine (Operating system/System info/Roon build number)
TEXT GOES HERE
Network Details (Including networking gear model/manufacturer and if on WiFi/Ethernet)
TEXT GOES HERE
Audio Devices (Specify what device you're using and its connection type - USB/HDMI/etc.)
TEXT GOES HERE
No Roon Radio litmited to error.Playback music stops constantly.Happens with both HQPlayer and Roon by itself.Roon is un useable.Upsample to dsd 256 audio barely audible static cracks pops.Can't use Roon like this.
Description Of Issue
TEXT GOES HERE
Roon Radio does not work in 1.8. None of my favorite stations play and the browse feature does not work.
+1 — same for me. Roon 1.8 on Windows 10, in my case.
Check that your devices are all running 1.8 and try restarting the Core. If that doesn't work it may be because Roon's servers are getting hit beyond expectation, that should correct itself in the next few hours.
If the issue persists then post again with details of your system.
I am running my core on a SGC i9. My streamer is an Innuos Zenith. My DAC is a PS Audio Directstream. All are connected via Ethernet. W
When I go to Live Radio, I see my stations. But when I choose one, Roon says the station is not available and no longer exists.
Help!
Andrew
Restarted the Core twice. Made no difference.
Same here; Roon Radio and other favorite stations doesn,t work. The rest works fine.
Looks like it is now working this morning. Thanks.
This topic was automatically closed 36 hours after the last reply. New replies are no longer allowed.