The regular version of this is great. Am surprised how good this instrumental version is. You get to appreciate how good it really is.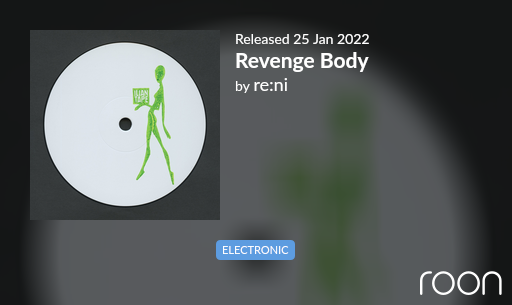 First listen earlier. So far, so good!
I still subscribe to Deezer Hi-Fi. It's good actually prefer it over Spotify/Tidal.
Don't use Apple Music so can't compare/comment.
This reminded me of a question I've been meaning to ask specifically to this thread….
Anyone use DI.FM for their Electronic music listening fix? Regular or Premium version? I'm on the fence subscribing to it.
I used DI premium for a couple of years. It's good having access to the stations in Roon, and in 320kbps, but I did find that I was only listening to a couple of them, despite there being enormous choice.
I didn't renew my sub after my two years, partly because I wasn't using it quite enough, and partly because the price disparity between US and UK annoyed me. I think I would have renewed if I could have done so at the dollar price.
The free offering is pretty good anyway - but worth trying Premium for a while maybe.
Hey there… nope, drawing a blank on that both with Roon and direct in Qobuz
I presume this one probably belongs here
Qobuz: Carpal Tunnel Syndrome by Kid Koala
Tidal: Carpal Tunnel Syndrome by Kid Koala
Spotify: Carpal Tunnel Syndrome by Kid Koala
.sjb
Ah man I love Ninja Tune stuff from this era… just as I started getting into clubbing and going out so probably through rose tinted glasses! One of my favourite CDs you can't get on streaming, but it's Coldcut's 70 Minutes of Madness, which I reckon is still one of the best mixes ever!
Turn it UP!
Great as always. Like the last pair of Skee Mask releases one is more ambient (007) and one dancier (008).