Core Machine (Operating system/System info/Roon build number)
QNAP TS-473, OS 4.4.2.120, Roon Server 1.7 build 571. Roon 1.7 build 571 running on an iMac.
Network Details (Including networking gear model/manufacturer and if on WiFi/Ethernet)
All connected to an Apple Time Capsule, ethernet
Audio Devices (Specify what device you're using and its connection type - USB/HDMI/etc.)
Audio runs fine
Description Of Issue
Everytime i start Roon on my iMac i have to login on Roon. Before the last update this wasn't an issue.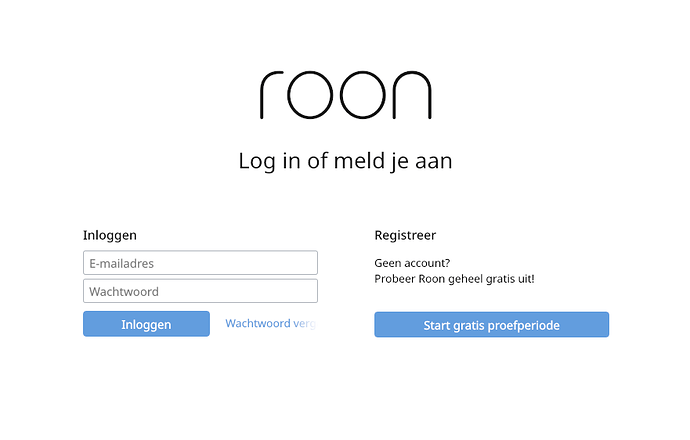 After logging in i have to unauthorize the Core (NAS), that also wasn't an issue before.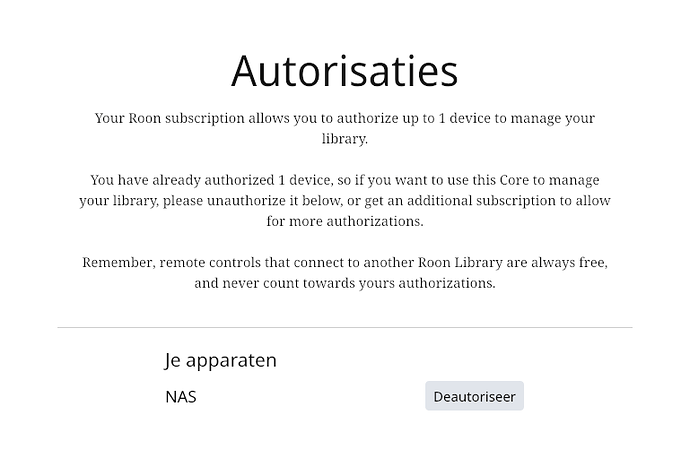 How can i get it working smooth again? Core en Roon on iMac are shut down and booted daily.