I think you have totally misunderstood. It's only as shown below.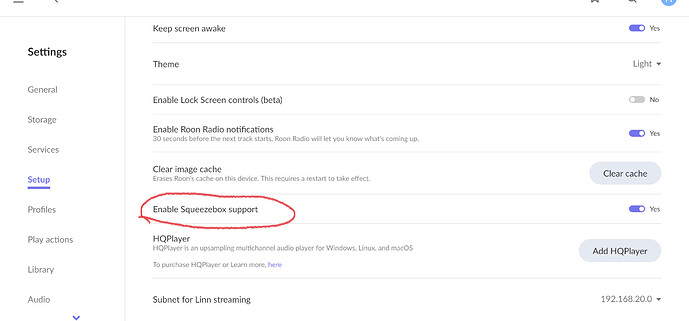 There shouldn't be any other way. No Logitech Mediaserver mode. And if you happen to have Logitech Mediaserver installed, please remove it from your network. That will cause problems if I remember correctly.
If you have a network issue, it for sure won't disappear removing Squeezebox support. Make sure your Touch has latest firmware.
You may describe your network.