Hi Folks,
I currently have the Roon core on my ageing iMac. I am looking to move to using ROCK, and have the following in my Amazon shopping basket.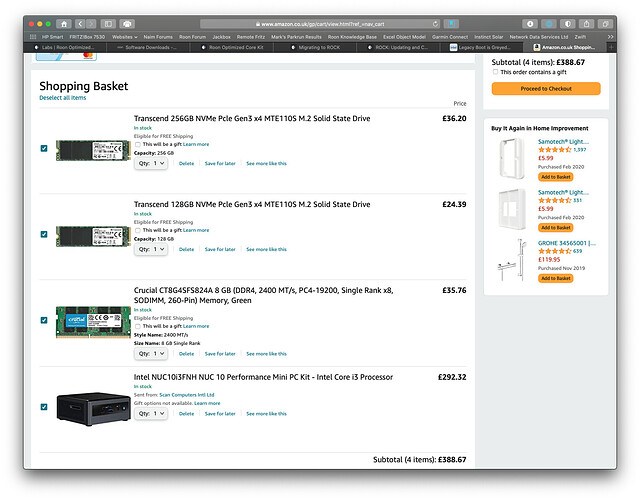 The Roon DB will go on the smaller 128 GB drive and my small collection of local rips will go on the 256GB internal drive.
Is this a valid set of components for installing ROCK? I am pretty sure it is, juts looking for confirmation!
I have a pretty modest library, mostly using Qobuz, with about 650 albums in total (about 100 ripped and the rest from Qobuz). I am sure 4GB will do fine but it was almost as cheap to get 8GB. I currently only have one Roon ready endpoint and a few Airplay devices (no DSP or advanced filtering etc…). From what I have read this should give me great performance and some decent headroom for growth of my library.
Thanks for any feedback, I may well ask further questions once the hardware arrives!
Mark