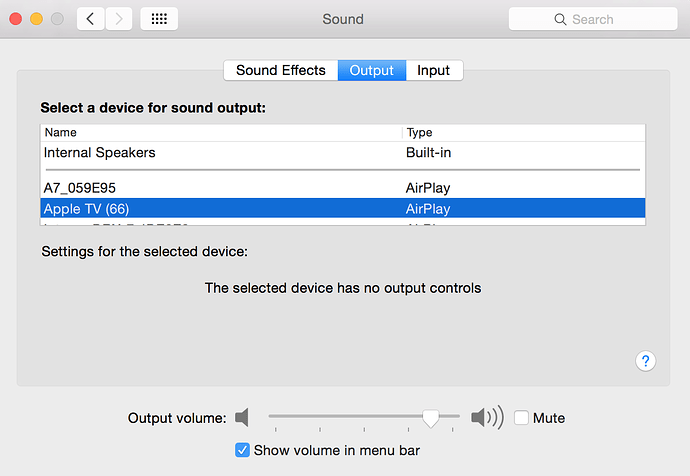 Right, hopefully somebody can help me. I had some issues with Roon 1.6 a few weeks ago. I was running 1.6 on my MAC 0S 10.10.5. 1.7 has resolved that. For a while the sound was great and I was back to normal listening.
Last weekend noticed a BIG drop in sound quality and have been trying to figure out why for about 4 hours today

I have gone through the motions, rebooting my MAC, turning off the DAC for 15 minutes and even trying different Amp and Speaker combinations. I have even swapped out Network streaming to USB directly from Tidal. Still the same loss of quality.
I am pretty sure that its either Sooloos or Roon compatibility with Sooloos. I have attached an image which probably illustrates the root of the issue.
I could always see my Bowers and Wilkins 800D's in my speaker output list and now suddenly they have disappeared? See screen grab.
So the sound seems to be playing through the standard Apple output drivers which is the cause of the reduced sound. Its strange that i can still see my Meridian 818v3 in Roon though which is strange?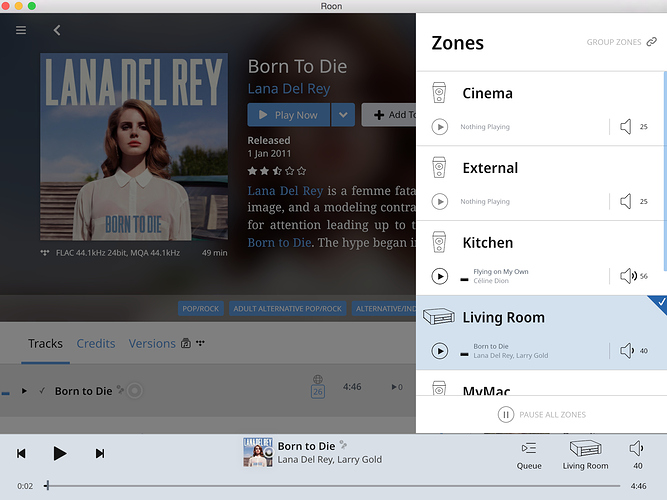 Help?