Core Machine (Operating system/System info/Roon build number)
iMac Pro and music directory held on LaCie D2 Thunderbolt external drive
Network Details (Including networking gear model/manufacturer and if on WiFi/Ethernet)
Using power line ethernet and wifi.
Audio Devices (Specify what device you're using and its connection type - USB/HDMI/etc.)
2 x Bluesound node 2i, 2 x Sonos ZP90, ethernet to Pro-ject Stream-box S2 Ultra into Primare NP30 via USB.
Description Of Issue
Roon is running very well on my system. However, I had noticed various albums in my library have "disappeared". The music folder on my external drive was in excess 1TB but is now reduced to 172GB. Folders (eg Neil Young) which held 20+ albums in Apple lossless (ALAC) have simply disappeared.
I now have a huge number of empty folders in my music folder: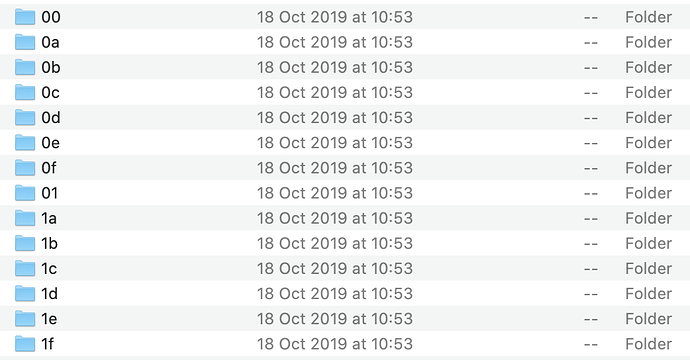 Fortunately, my music collection is held on a NAS drive which is now being transferred to my external drive so I can rebuild my Roon library. I have clearly overlooked something in setting up Roon on my system. Help would be welcomed before I link Roon to my new music folder.