Hello,
I have been a Roon user for a little over a year now and into the second year of my subscription. I have a question around library management, actually 2.
I have a mix of library files types but the bulk of my library is in WAV format. I have used Media Monkey for years to manage the limited tag capabilities of these files. Artist, Album, Genre… The tags I have set up are nearly 100% accurate for playback in Media Monkey, JRiver Media Center and SONOS. When I import my library into Roon I have a lot of unknown albums.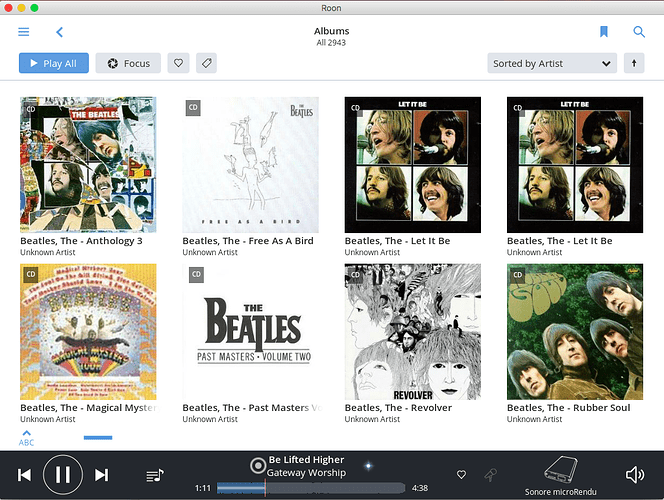 I have started to manually update a few of these but wonder if there is a better process. It would help if I new more about how you are picking up wav files into the library. When I edit the library manually it appears that Roon is trying to match file names and missing a lot on my library.
Anyhow would love to learn more to get my library work better in Roon.
Chris