Hi Jussi,
I am hearing a loud popping noise at the beginning of new tracks, when playing in native DSD mode. It sounds more like lifting a needle off a spinning record with an unsteady hand, rather than a "pop."
My DAC is an LH Labs Pulse X Infinity and I recently updated the firmware to support native DSD. I am using HQP in SDM output mode and of course the µRendu as the NAA. When I have DoP selected, everything plays fine, but when I switch it to native DSD, I hear the noise.
Can you help me troubleshoot this?
Here are my HQP settings: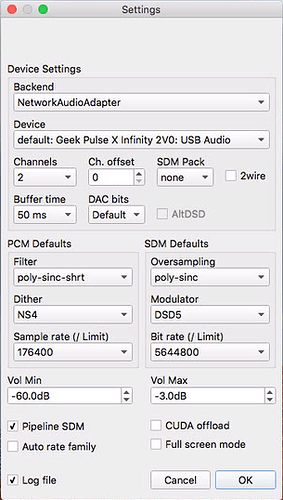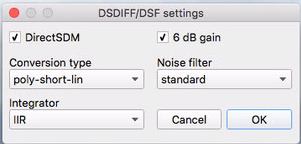 Thanks
Gary