Sorry to reopen an old thread, but I seem to be having this problem as well. Enjoying music when I got a popup from windows to close roon because of low memory problems. After closing and restarting computer, same problem would occur again repeatedly.
Began monitoring memory in task manager, tldr; commit charge on ram ramps up to ~90-95%, then everything crashes and becomes unresponsive. I've installed 32gb ram, this should not be an issue? Posted screenshots of the task manager below. This occurred within a span of ~5 minutes.
Running:
Win10
Gigabyte 990FXAUD3 R5
AMD FX8350
Samsung EVO 500GB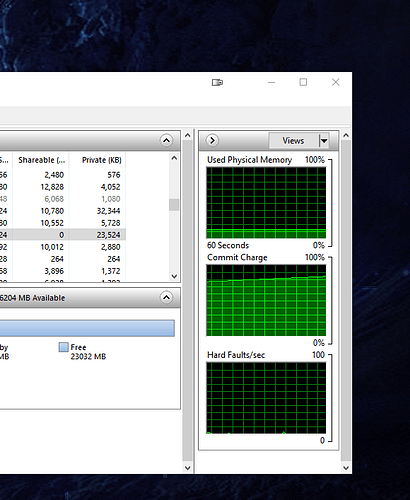 Thank you for your time. Love the interface by the way, and the integration with tidal is superb. Love that i can listen to tidal and my flac files at the same time.