I am having difficulty playing multichannel files via Roon Ready on a Lyngdorf MP-60. The Lyngdorf MP-60 readily plays multichannel files from a connected SACD player (Sony ES5400) via HDMI without a problem. The Device Manager page for the MP-60 in my system is as follows: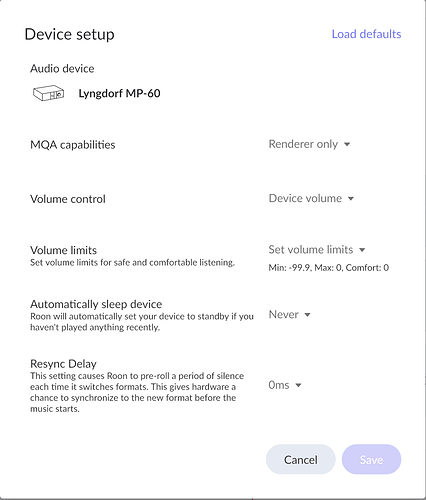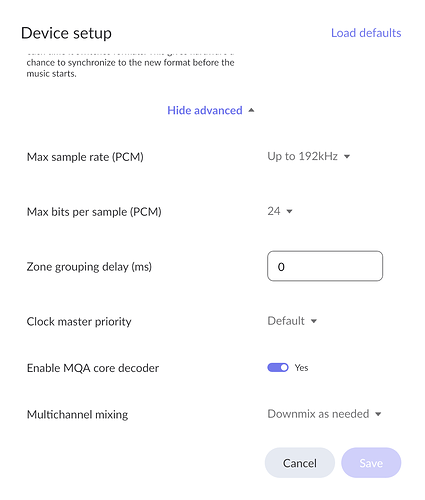 The signal path is as follows: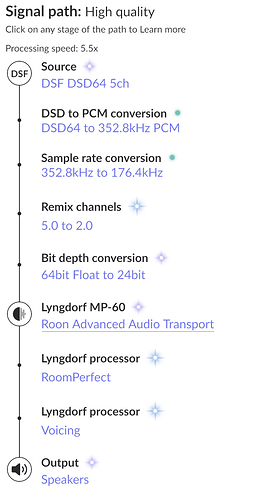 For some reason, there is no ability to select multichannel outputs on the Device Manager setup and the signal path shows down conversion from 5.1 to 2.0.
Any help would be greatly appreciated.
Thanks in advance.