I don't get why in Roon we can have a credit for the lyricist (via roon metadata or via file tags), but the person then cannot be selected.
I mean: if the lyricist has no other roles (not a performer, or a composer, so is present in the library just as lyricist of some track)
for example: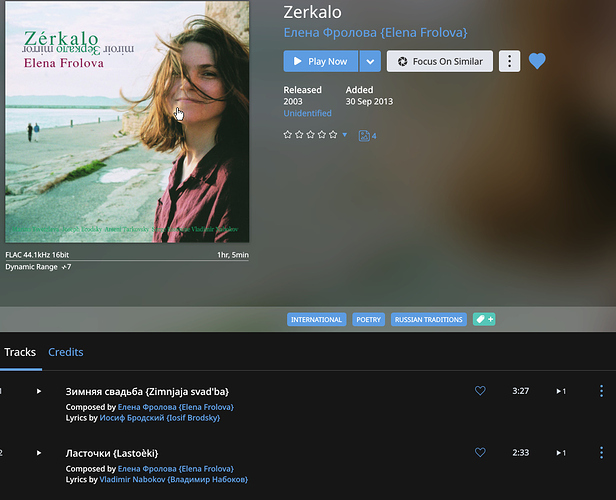 if i click on the lyricists, nothing happens.
while if i make a search for (for example) nabokov (track 2) and open the link, i get an empty page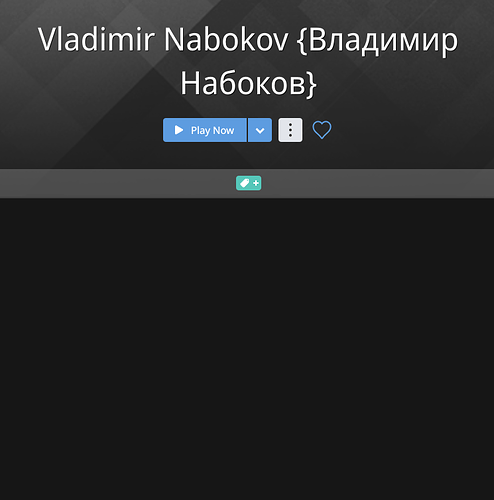 while a would expect to get the tracks for which he is lyricist.