That is al good for adding new music but what if your existing music already has lyrics and is showing it like this in Roon?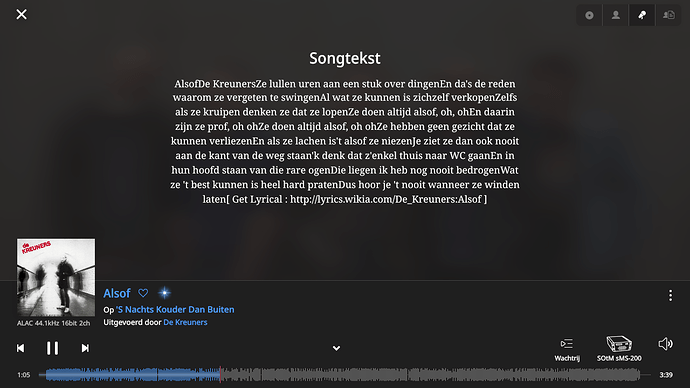 If I look in iTunes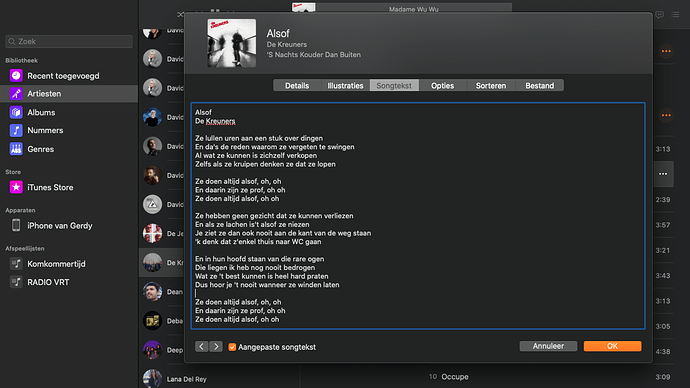 the tagging is ok but in Roon it's a total mess.
It can't be the that I have to re-tag all my music, over more than 25000 numbers.
if I open this song with Tag in macOS it looks like this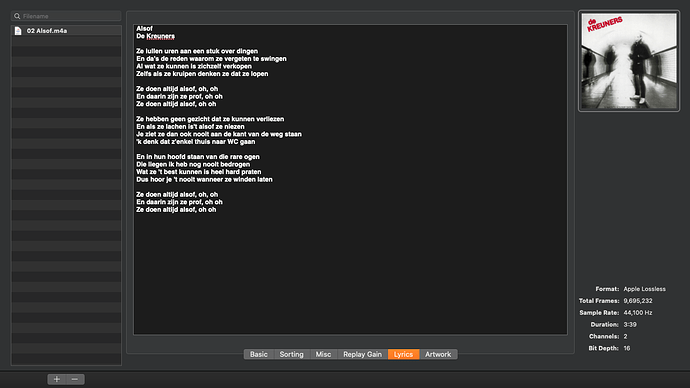 it has been tagged good if I look in Tag.
Roon has to do something about this issue the fault is within Roon.