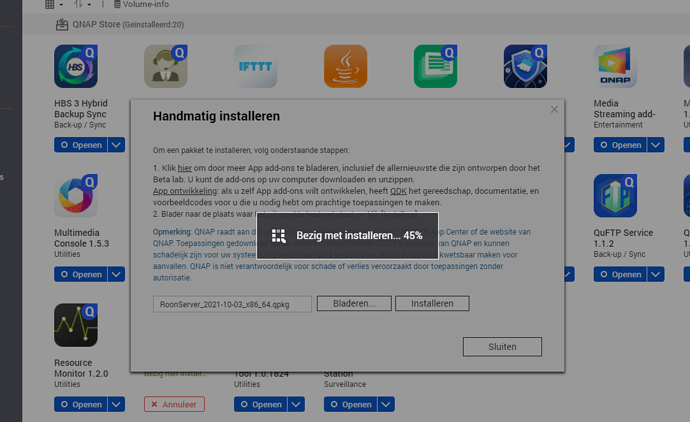 Hi,
A couple of days ago no problems at all.
Then I had to update Roon (this was mentioned when I opened the ROON app on my ipad).
Via my Roon app on my PC I was able to update the core, but no the other one (sorry I forgot).
nothing happend for a long time.
I deleted Roon from my QNAP apps and after I restarted my QNAP TS251+ installed Roon again, It did not pass the 50%
Now I try to update manually (see picture) it hold on 45% as you see. No progress at all.
Help!!! What can I do to solve this??
Kind regards,
Marius Nijland
Hilversum Holland
Ps No idea how to close this manual update screen!