Roon Core Machine
Ubuntu Server 2022 headless
ASRock H510M-ITX/ac
16x 11th Gen Intel(R) Core™ i9-11900 @ 2.50GHz
32 GB RAM
512 GB SSD for OS
2x 8TB SSDs for music files
Networking Gear & Setup Details
only LAN
Connected Audio Devices
different endpoints, but not connected directly to the core
Number of Tracks in Library
115919 tracks
Description of Issue
Problem is, hat after installing the current build 1154, roon eats all the RAM (filled after 0.5 h the 32 GB and machine starts swapping).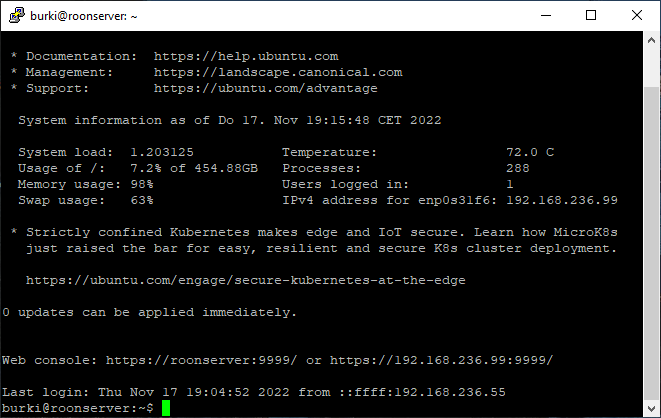 and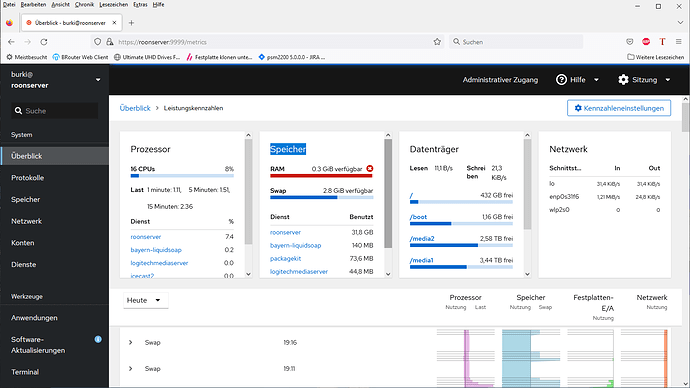 No endpoints are current active; core rebooted.
After some time linux kills (the "Out of Memory Killer") the roonserver process.
Until using build 1148, I'd no memory leak problem running the core until the next updates and roonserver takes about 6 - 7 GB Ram.