Core Machine (Operating system/System info/Roon build number)
Intel NUC8I7BEH/Debian 10 4.19.98-1+deb10u1/1.7 build 537
Network Details (Including networking gear model/manufacturer and if on WiFi/Ethernet)
Ethernet, Unifi switches but not applicable
Audio Devices (Specify what device you're using and its connection type - USB/HDMI/etc.)
Not applicable
Description Of Issue
The core seems to go into full swapping after a few days, I haven't noticed a definitive pattern. I'm not seeing anything too interesting in the Roon logs, but I haven't had to look at them before.
I'll upload a screenshot of htop showing Roon going nuts.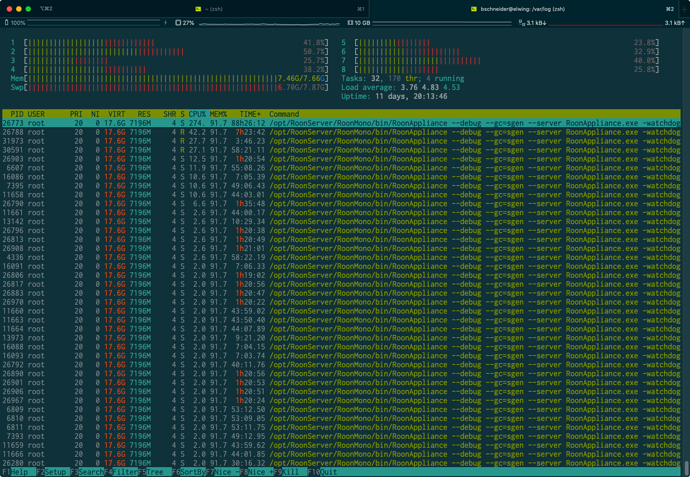 Restarting Roon alleviates the problem for a few more days, rinse and repeat.