Roon Core Machine
Intel(R) Core™ i7-7700 CPU @ 3.60GHz, Windows 10 Pro 64bit version 21H1
Number of Tracks in Library
323,000 tracks
Description of Issue
After changing import settings to use IMPORTDATE tag when present, this triggered a library rescan which took more than 24 hours. During this time roon memory usage got very high periodically and I could see in the log stats like shown below:
10/31 12:36:32 Info: [stats] 27312mb Virtual, 18316mb Physical, 20780mb Managed, 3580 Handles, 148 Threads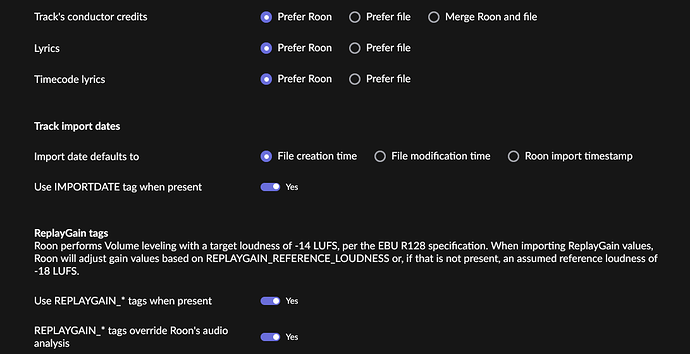 Isn't it excessive to reach 18GB RAM usage during operation? Under normal operation roon memory usage is below 4GB with my library fully loaded and after restarting the RoonServer, memory usage seemed to get back to normal…
Here are the complete logs of that date:
Roon Server logs Adrian_Matala
Thanks!