Roon core on Innuos Zen mini, DAC on Innuos Zen mini. Moon Ace amplifier. Buildnr 537.
Hi Roon,
For several days this message has popped-up. In The "About section" In settings i see that i run The latest update. Since then I have re-installed Roon several times. But the message wil not disappear.
*I use a Rooncore on an Innuos Zenmini.
Can you help?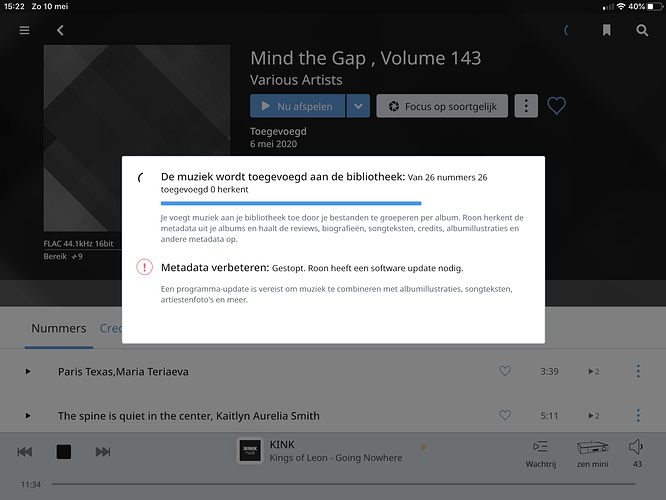 Network Details (Including networking gear model/manufacturer and if on WiFi/Ethernet)
KPN Experiabox (ZTE) Ethernet
Audio Devices (Specify what device you're using and its connection type - USB/HDMI/etc.)
Moon Ace SPDIF connection
Description Of Issue
Message "Roon needs an update" but I run the latest version