Also in similar vein, hardly surprising with Liv Kristine on vocals although a little more symphonic I think…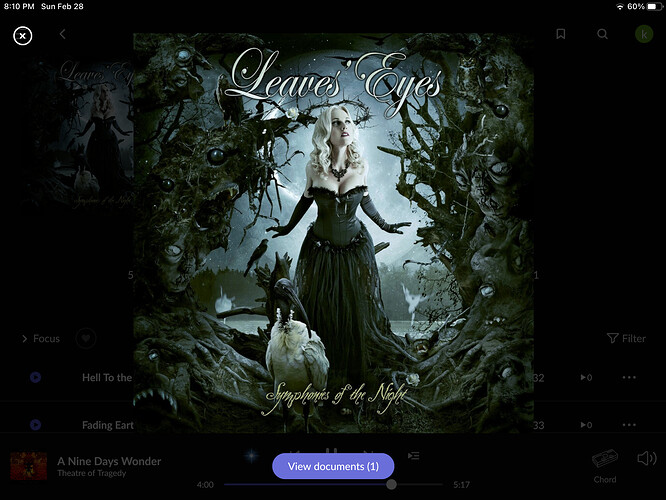 Thanks Kevin I am just finishing up listening to Amberian dawn at the moment.
I have added this to my library for tomorrow.
I have one album left in me for the night so I am going to be brave and try some Opeth


Opeth is not really lull you to sleep music!




But hopefully you enjoy!
Still probably my favorite female fronted symphonic metal band or likely a better description would be operatic rock.
Think these were the first of this genre I ever started to listen to.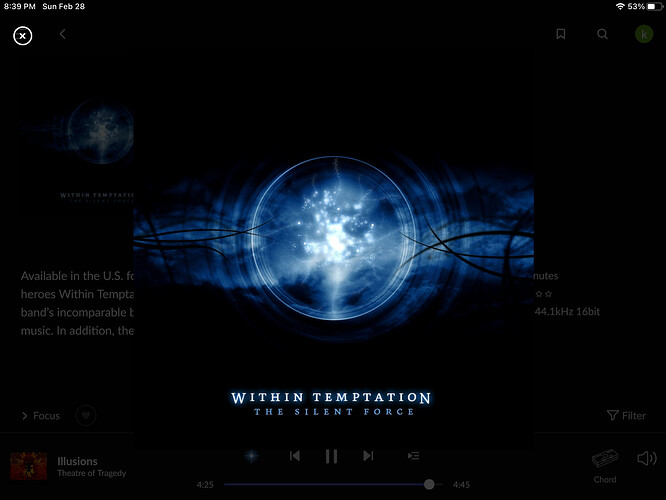 Kevin
Well I started with Heritage, which I really liked, but remembered after about 3 track's that this is prog Opeth (maybe I could have fallen asleep to that).
I remembered Rockhound's suggestion so I started playing Still Life which was good hard Metal, but the Tidal recording is of lower quality.
So now listening to Watershed.
Much better quality recording and first track is mellow, just waiting for it to explode into life (which it just has)
So far so good
Good deal!
Yes maybe the prog rock Opeth could be sleep worthy.
What I honestly thought was not so much prog rock but more just melodic rock without any direction or bite to it.
It just did not hold my attention.
Well my two weeks at home nearly over, up at 4@am tomorrow to fly to the frozen wastelands of Wisconsin for work so no Roon.
Obviously have Qobuz on my phone and laptop and some half decent travel Bluetooth Bose cans so not a total loss.
Have fun in the frozen North

I am definitely getting old - used to buy everything from Leaves' Eyes, Within Temptation et al. But I have found their latest releases to be bland and boring.
Midnattsol is another terribly boring band, whose lead singer, the sister of Liv Kristine, can't even sing like the others.
One of the rare, definite highlights of this thread for me: Shadow Gallery. Virtually everything else: the jury's still out.
P.S.: Will try listening to Leaves' Eyes's Last Viking - now that Liv Kristine is out of the band, perhaps the Finn singer will remind me of Tarja's early days in Nightwish.
We are all getting old my friend…
A lot of stuff I listened to on repeat even 10 years ago I cannot stomach now.
Shadow Gallery are excellent, another band I found at the same time through Roon suggestion was Presto Ballet, only two albums but both right up my street.
Tks for the tip on Presto Ballet - they are OK, but a bit too Hammond-oriented for me; what I like about Shadow Gallery is that they mix a heavier kind of prog metal with melody just like early Dream Theater did - I had no idea it would be so hard to find bands like them these days.
In my quest for more Shadow Gallery-/early DT-like bands, I have found another one that seems promising - Sweden's Seventh Wonder: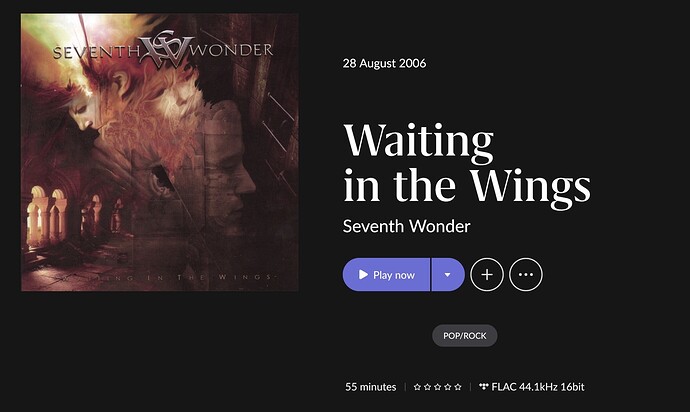 Looks like black metal history will be first one, so it could be lots of black metal albums playing while reading.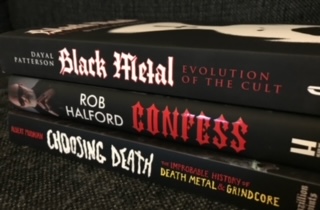 Black metal is something that has not been discussed and looks like there are not many who likes it. Early black metal, with raw production is not easy to get used to but newer well recorded black metal with good production is very different. Lots of excellent albums has been released in recent years, if anyone is interested, here are couple:
from USA
Akhlys: Melinoe (one of the biggest surprises of last year)
Abigail Williams: Walk Beyond The Dark
from Island
Audn: Vökudraumsins Fangi
Afsky: Ofte Jeg Drømmer Mig Død
And a older classic album from Emperor that is essential for anyone interested in black metal.
Jukka given your post some love, but it's not for me. I tried a couple of album's and my head hurt.
As with all things there is an entry drug ?

yes, I think pure black metal is not for you. Symphonic black metal could be easiest way to genre but maybe even that is just not for you. At least not yet…
Try Dimmu Borgir: Puritanical Euphoric Misanthropia
Cradle of Filth and Carach Angren also came to mind but maybe Dimmu is easiest.
Hmmm, black metal. I'm still trying to find something I really like. But so far the sound of my V8 engine cars convinced me more.

Thanks Jukka I tried some symphonic black metal and enjoyed it but found some of the singing (screaming) took me to the edge of my ability to enjoy periods of music
Will gently try a couple of your recommendations
After listening to all my grily bands yesterday I did actually listen to Rotting Christ.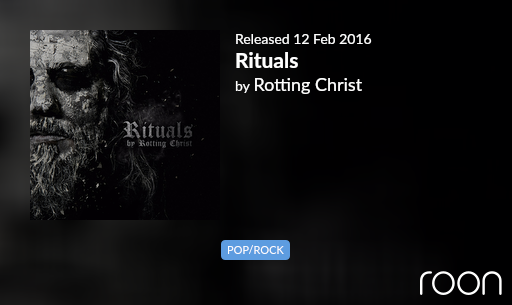 But we are not yet friends. Based on the Roon statistics I was listening 47 minutes. What do the experts say? Does this album qualify for black metal?
Another one of my fave records of 2019 and glad to see the next one is underway. Release date needed
Quite like your rotting christ suggestion Peter.
I'd say just about black metal but towards the more nicely produced less extreme end.
Others will be more qualified to comment