Giving this a listen. Those that like Avantasia and the like may enjoy it. (I typically do not, so this is a bit of an oddball for me.)
That's two albums already this morning you have caused me to add to my library

Well I certainly hope you enjoy them!
Already enjoying Avatarium thanks, my chilled out Sunday morning listening is officially over.
I wasn't expecting female vocals after the kick ass start of the opening track
@Henri_Serton thanks for sharing this over in the general listening thread, it is excellent.
Cross posting here as well, in case anyone missed it there.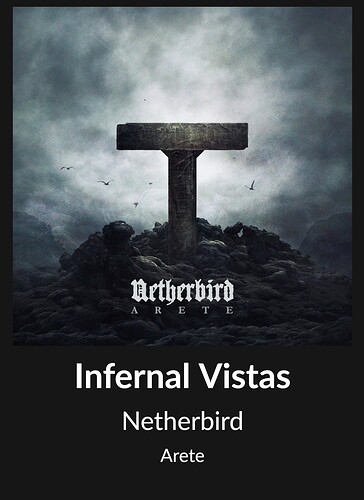 It has turned into a bit of a black/Doom metal afternoon. Enjoying this as well, another excellent STS album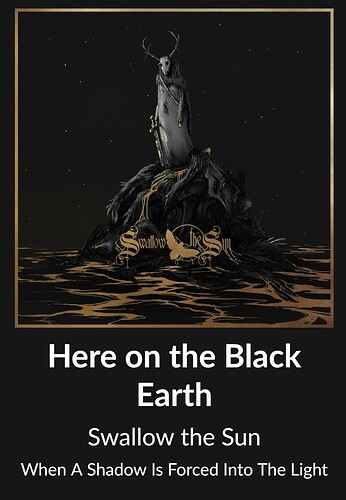 You're welcome. Great to hear you enjoy it. I bought their complete discography on bandcamp last year. Great band.
Celebrating the 2nd anniversary of Tool finally getting their music onto streaming services! Even though I had everything at that point on CD and in most cases vinyl anyway.
Check out their second album, 'The Towers of Avarice' it's much better. It's a prog metal classic. Zero Hour is one of my favorite bands. I got to know them well.
The Tipton twins, Jasun and Troy, are very cool. Jasun has got a bunch of other projects and there is a new Zero Hour album upcoming.
See all of Jasun's activities and projects here:
https://www.metal-archives.com/artists/Jasun_Tipton/28863
All of them are highly recommended.
Oops done it again, put it in the wrong thread!!
I thought so but it was still a good album even if not " metal"

I snapped that one up on vinyl on the last rsd at my lrs.
No,it was not a rsd release but I saw it for the first time that day and had to have it!