Hi @support,
I am using microRendu + Schiit Eitr to connect to my dac which does not do DSD. Is there any way that I can convert the tracks to PCM?
Here is a screenshot of the audio settings which is missing the DSD playback strategy conversion option.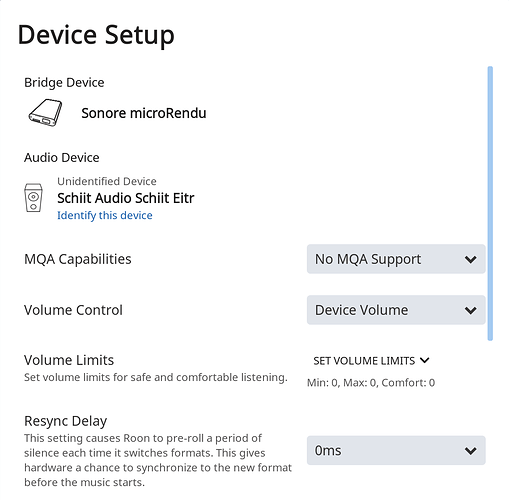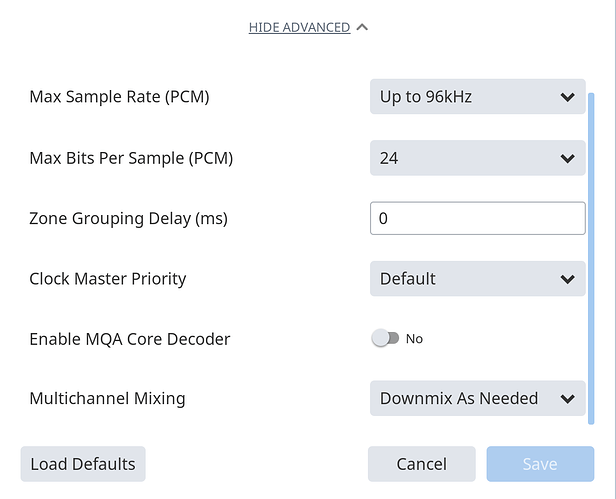 And here's the Signal path when playing a DSD track: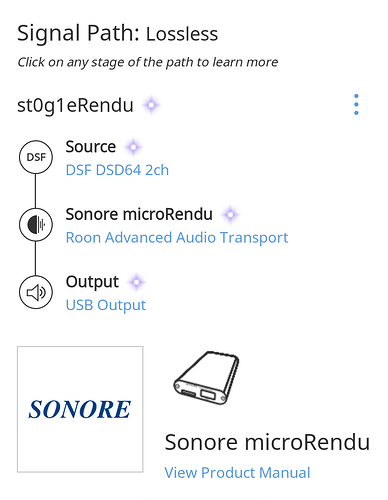 My Setup is as follows:
Roon version: v1.5 (354)
Server: Roon Rock on NUC 6i5
Dac: Audionote 2.1x signature
Connection: wired via Ubiquiti switch
Thank you very much for your help.