I've found an issue where Roon fails to import 4 albums by the saxophonist Bobby Watson. I'm running RoonServer on a headless mac mini, controlled by iOS and MacOS Desktop instances of Roon.
I've tried unchecking "hide duplicates" and read through the potential issues in this KB article.
My library lives on an external drive called Music, in a folder called Music. so Music/Music/Bobby Watson is the file path. you can see that folder and it's contents here: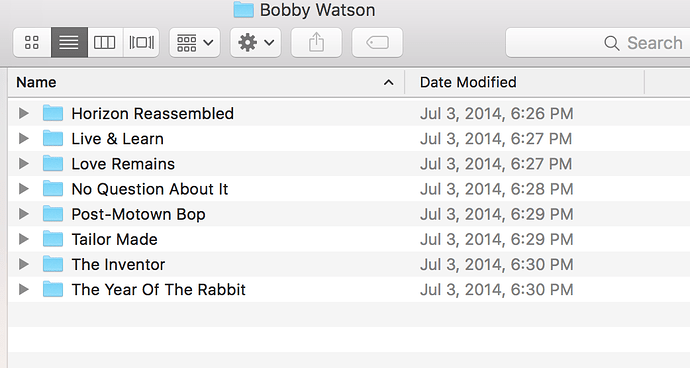 of the eight albums listed, four are not imported by roon: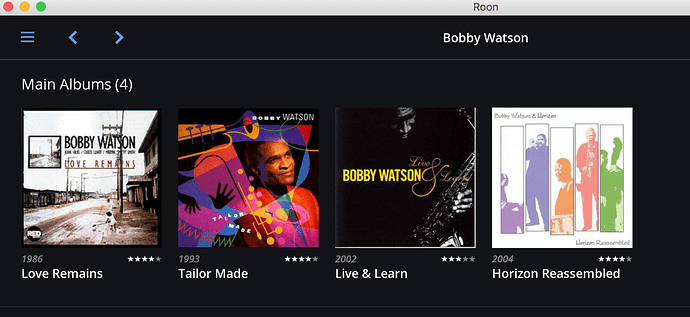 I've uploaded the missing 4 albums to dropbox, and can provide a link if that's helpful.