I recently installed Roon Rock on a NUC10 i5 FNHN and use it as a core instead of the iMac I used until now.
The problem I have is the following:
Some folders are not recognized by Rock and do not appear at all while on the iMac as core they look normal and play normally again.
For example in the iMac core the folder 2xHD - Alexandre Cote - Portraits d 'Ici (2013) [24-96] appears normally in the Roon Rock core does not appear anywhere and when an import attempt is made it gives the following message:


This happens in several folders, the 2xHD tag is missing 8 folders, the 2xHD tag (NAXOS) is missing 5 folders, the FONE tag is missing 7 folders, etc.
iMac core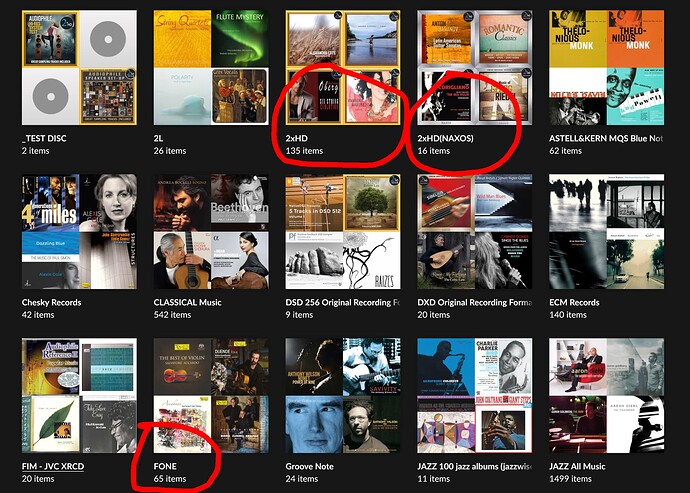 Roon Rock core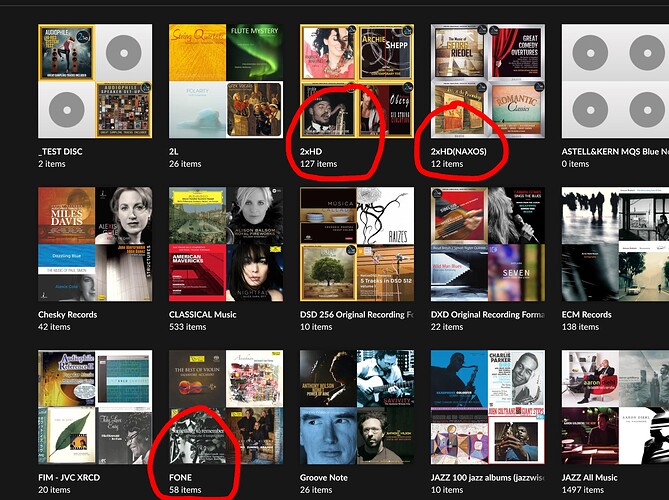 I have checked and some special characters are not contained.
Could anyone help?