Roon Core Machine
Intel NUC - but I do not think it has anything to do with hardware.
Networking Gear & Setup Details
not relevant, problem is in software (or my use thereof).
Connected Audio Devices
ditto
Number of Tracks in Library
11905 tracks
6652 tracks from the above number comes from my NAS
Description of Issue
When I search some of the albums are not marked as "in library" (no badge). Like here, I search for "Behemoth" (group) and several albums, for example "The Apostasy" in not in the library. See picture below: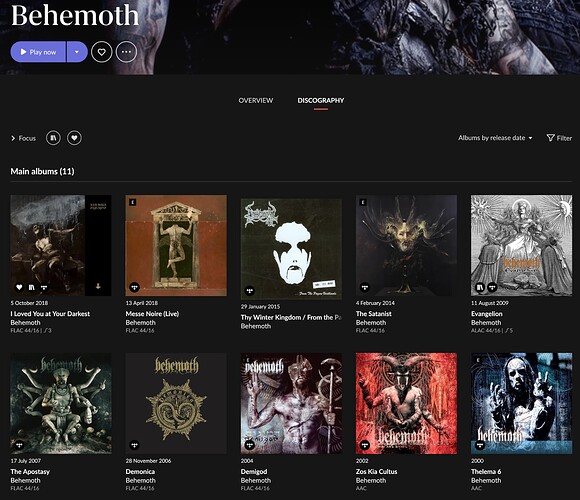 When I click on the album, enter its screen, then I could even add it to the library. See the picture below.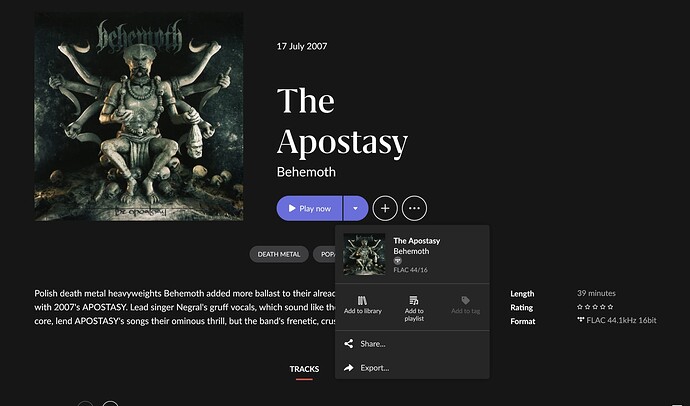 Yet when I get back to the Groups main page and select "Albums in my library" The Apostasy is on the list. Although it does not have the badge. (See the screenshot below). I can play the album nevertheless.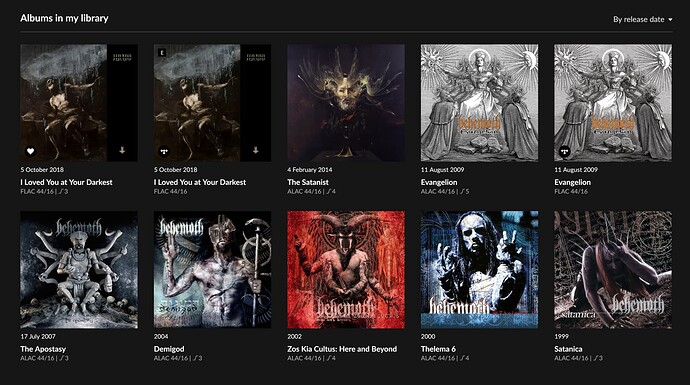 So there is inconsistency. Which is problematic, 'cos I managed to add several of such albums twice already, and now I am not sure where did they all go. Is there a way:
1/ to get searches and badges work correctly and yield the same result regardless how I come to the resulting set of albums?
2/ to identify duplicated albums?
Cheers,
Stan