Since last updates (1.7? 1.8?) i'm getting more and more extra performers in the credits not corresponding to my album, but eventually credited in different versions of the same album.
example: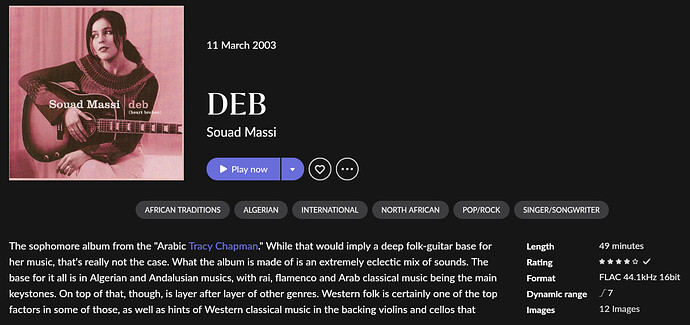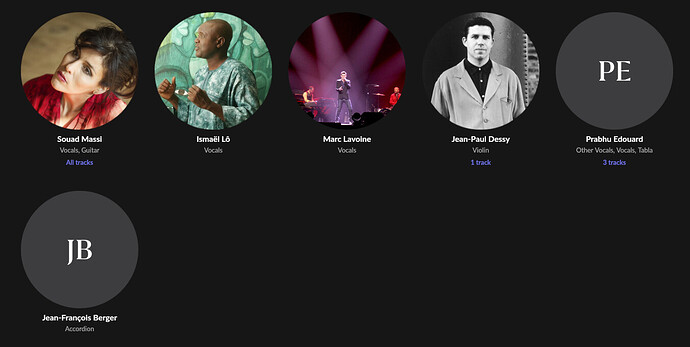 ismael lo and marc lavoine are not present in my version of the album. but happens to be present here, an ectended version:
@support, this is not absolutely an isolated case, due to wrong metadata in this album. i'm noticing this very, very, very often. and i know this has already been reported, but i don't remember in which posts and could not find it.