Core Machine (Operating system/System info/Roon build number)
Windows 10 laptop, Synology NAS.
Network Details (Including networking gear model/manufacturer and if on WiFi/Ethernet)
Audio Devices (Specify what device you're using and its connection type - USB/HDMI/etc.)
Naim XS2, Naim ND5xs2, ProAc D20R
Description Of Issue
When I do a search (like David Bowie) I don't have the most listened songs displayed.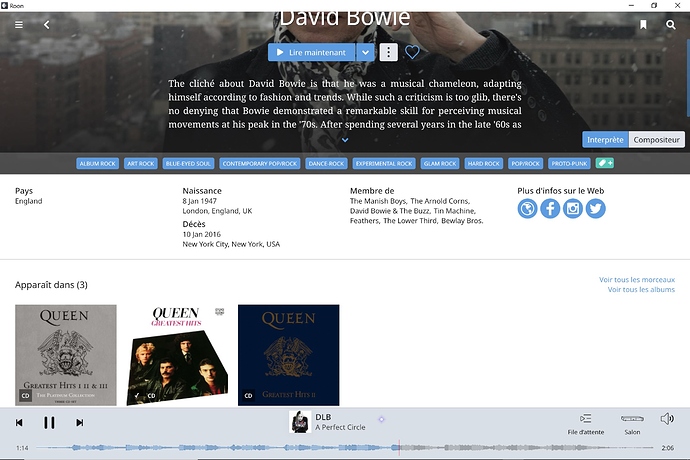 And when I have the most listened tracks displayed, I get only those already listed on my library.
Is it possible to display the most listened tracks on qobuz or Tidal even if we already have an album on our library?