Hi
On a bought 24/96 album, stored on my NAS I noticed this: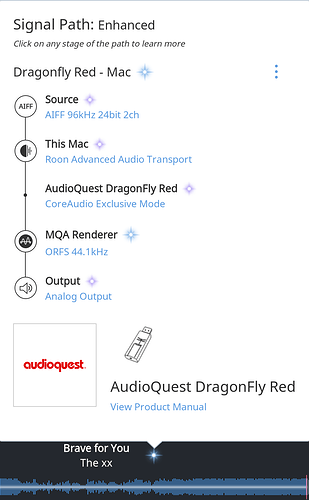 Is Roon or the DragonFly Red downsampling the original, higher bitrate file to 44.1kHz? As far as I know the files I bought aren't MQA files but plain PCM. The DragonFly does light up in the non MQA kind of pink that normally signals 24/96 information being played back.
These are my DSP settings: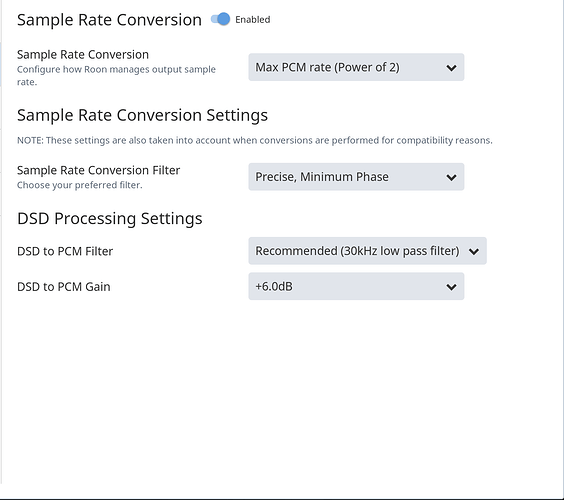 If I play the same file on my non MQA capable AudioEngine D1 dac that is connected to my PC instead of my Mac, I seem to get 24/96: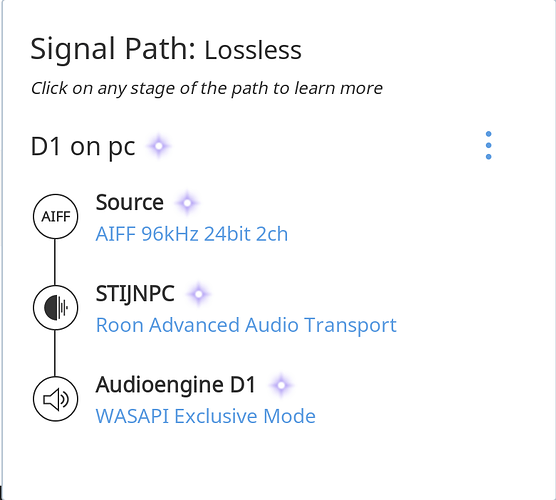 The DragonFly sounds better, so I prefer to use that DAC but that first screenshot signalling ORFS 44.1 kHz confuses me. Can anyone explain what I see?