Apologize, I am gonna strip out the support ticket template.
I run a home network with WiFi and multiple MacBook (pro) are running roon software (latest version) and we have a ROCK to handle the Core function (latest as well). So far so good.
The problem is our different Macs seems to be seen as one… example on my Mac I can see this in the Settings > Audio: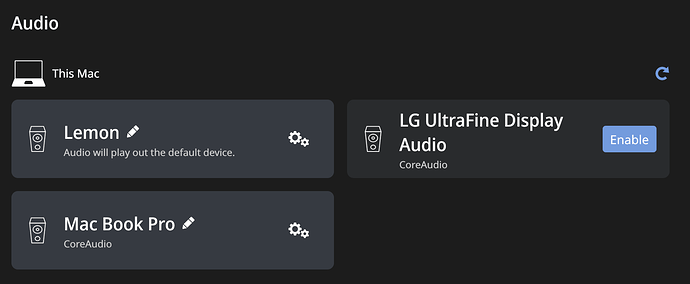 The machine named Lemon is not mine, it is another machine on the network. Same for Core Audio, i Play against this zone, it is gonna play on the other Mac. The LG monitor is not even connected to my Mac.