Some Dutches like this band too!
I actually have a Puhdys song in my library. I think it might be about a polar bear…?
This thread sponsored by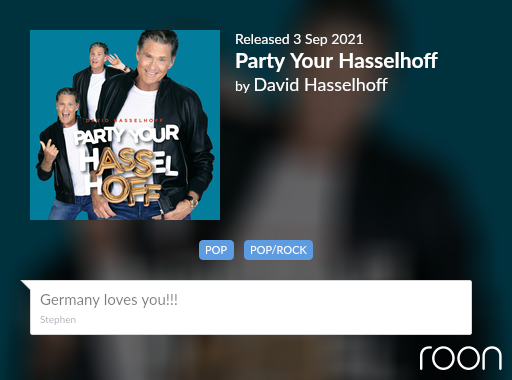 David Hasselhoff in Görlitz (East Germany's coalfield)
"The Hoff" comes to Lausitz for "Ze Network" shooting
David Hasselhoff belonged as Knight Rider to the trademarks of RTL. For the new series "Ze Network" he comes to shoot in Görlitz. In it, "The Hoff" mainly plays himself - with surprising results. RTL is a leading private television group and David Hasselhoff has a large fan base in Germany. Looking for Freedoom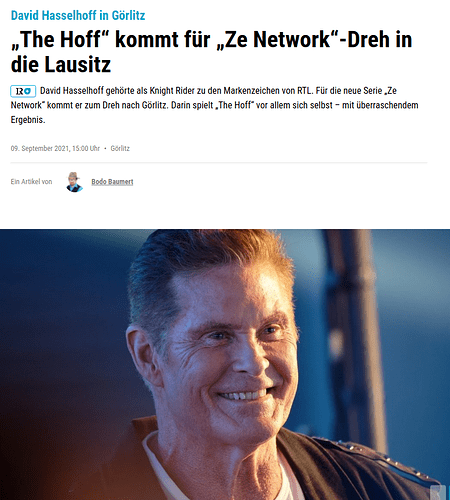 The polar bears are the stadium and party song. Here with Jürgen Drews together as a single newly released.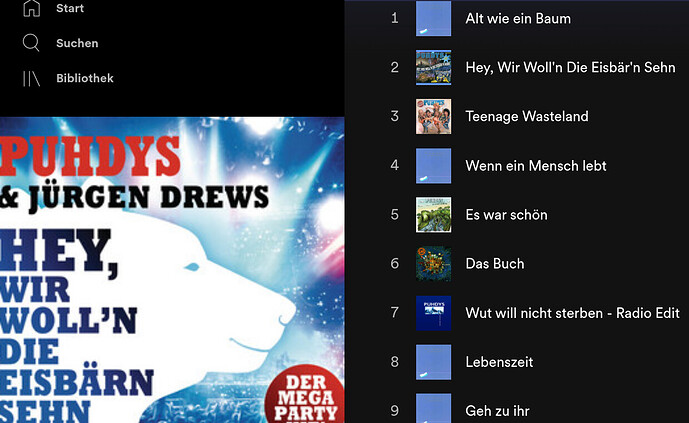 The uncrowned song and the best album starts above with old as a tree, lifetime, go to her …

It was not easy to find the right lyrics in the GDR, because there was state censorship.
We can all go home now. This thread is now closed

Let's find the right language, then the state supervision won't notice what we actually want to say and in the end we won't know it ourselves.

You're right, I don't even speak my native language properly. But should I therefore remain silent?
…or calculate mathematically when it may also no longer be heard
You've completely lost me Uwe

I've got a feeling you're using Google translate and things may not come across as they should?
is now my favorite with manual hopefully humorous editing
My contribution here. Kept playing the video on VHS on and on when I was a kid.
The cover is also exquisite