I recently noticed a mildly annoying UI quirk. When the combined album title and artist name are very long, the Roon navigation tools overlay this information, partially obscuring the relevant album information. This is seen when scrolling down from the main album view to see the tracks. This is likely most often a problem for classical works featuring multiple performers (orchestra, chorus, soloists, conductor, etc), but may show up in other places.
This isn't a major issue, but makes for a slightly unpolished feel to the UI. It occurs both for OSX (MacBook Pro) and iOS (iPad Pro 9.7").
Here's an example: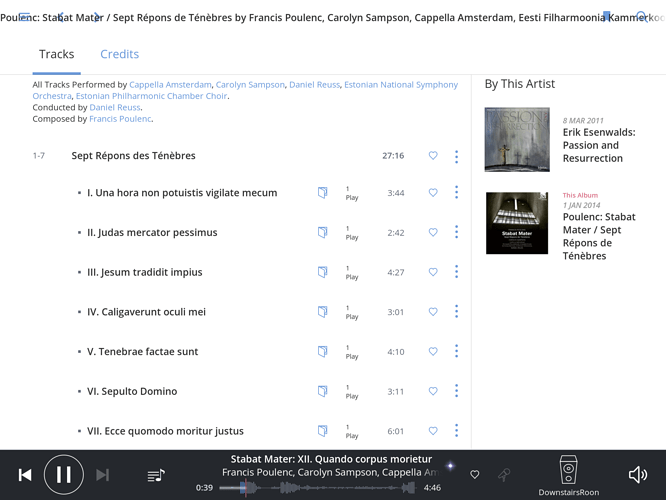 When the album title or artist length are more reasonable, everything looks fine.