I have an issue with Roon client Version 1.7 (Build 521) on Mac OS Mojave 10.14.6.
Every time I try to add an Image to a user profile, I get an error : "Network error: Please check your connection" (see image below).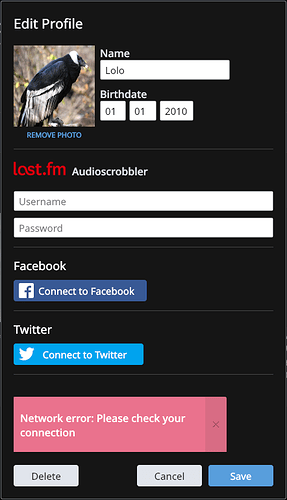 Everything else seems to be working fine and I have been able to add images to other user profiles in the past. I saw that other users experienced similar issues a few years ago, but I was not able to find a solution on the community forum.
Thanks for your help!