Roon Core Machine
Windows 11
Networking Gear & Setup Details
TP link AC1750
Connected Audio Devices
Number of Tracks in Library
Description of Issue
In ROON running on my PC PS audio is working fine.
Today I have installed Roon on a NUC (Roon Rock): it sees PS audio, but systems says certifcate is not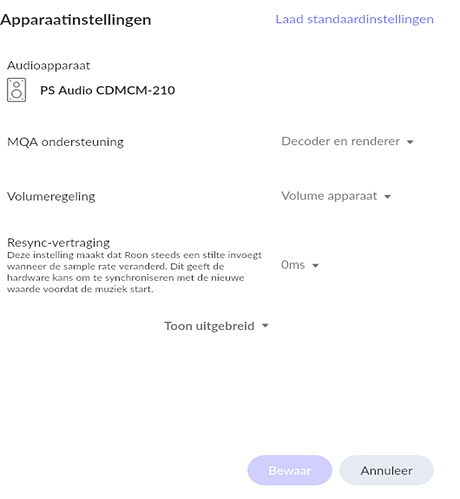 What is wrong? This (below) is the message when selecting PS audio when I use NUC with Roon: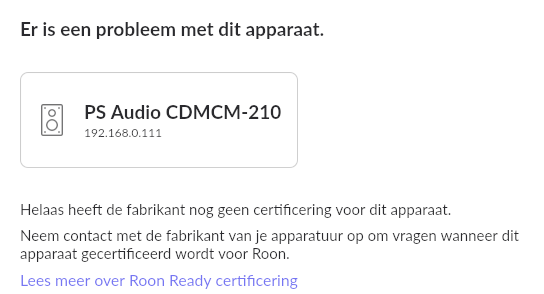 Translation: there is no valid certificate
BUT: when I use my computer however Roon with PS Audio is working well.
Below a screenprint when I use Roon installed on my PC: no certificate, but PS Audio is working.