Core Machine (Operating system/System info/Roon build number)
Intel NUC (Roon recommended model) with ROCK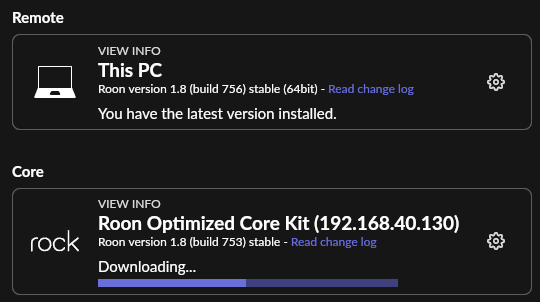 Network Details (Including networking gear model/manufacturer and if on WiFi/Ethernet)
TroyCablevision Fiber Optic
|Protocol:|Wi-Fi 5 (802.11ac)|
|Security type:|WPA2-Personal|
|Network band:|5 GHz|
|Network channel:|157|
|Manufacturer:|Intel Corporation|
|Description:|Intel® Wi-Fi 6 AX201 160MHz|
|Driver version:|22.10.0.7|
Audio Devices (Specify what device you're using and its connection type - USB/HDMI/etc.)
miniDSP SHD via LAN only connection.
Description Of Issue
miniDSP SHD with latest NEO3 hardware (approximate update middle of January 2020). Roon Ready is enabled via developer status, not using Roon Bridge plugin (not installed). On high bit-rate music via Tidal or qobuz played thru Roon, 24-bit or higher, there is a persistent intermittent popping noise. It is not present on 16-bit music that I have tested thus far.
I realize this may be an issue with miniDSP hardware, as it is not present with the previous SHD that I purchased in December 2020 and now have connected to my system. However, in case their may be something mutually beneficial that can be shared between the two companies during certification, perhaps this may be of assistance, and/or I can do further testing if so desired.
Regards,
Sonnie